Tests for Coveted Apprenticeship Places
Anyone who wants to start an apprenticeship as a cabinetmaker at Deutsche Werkstätten must first prove their skills in an aptitude test. This is because interest in the excellent training programme has always been high. This year, around 120 applications from all over Germany were received for the 7 positions. Almost 60 candidates have been invited to Dresden-Hellerau for the tests that are currently being held.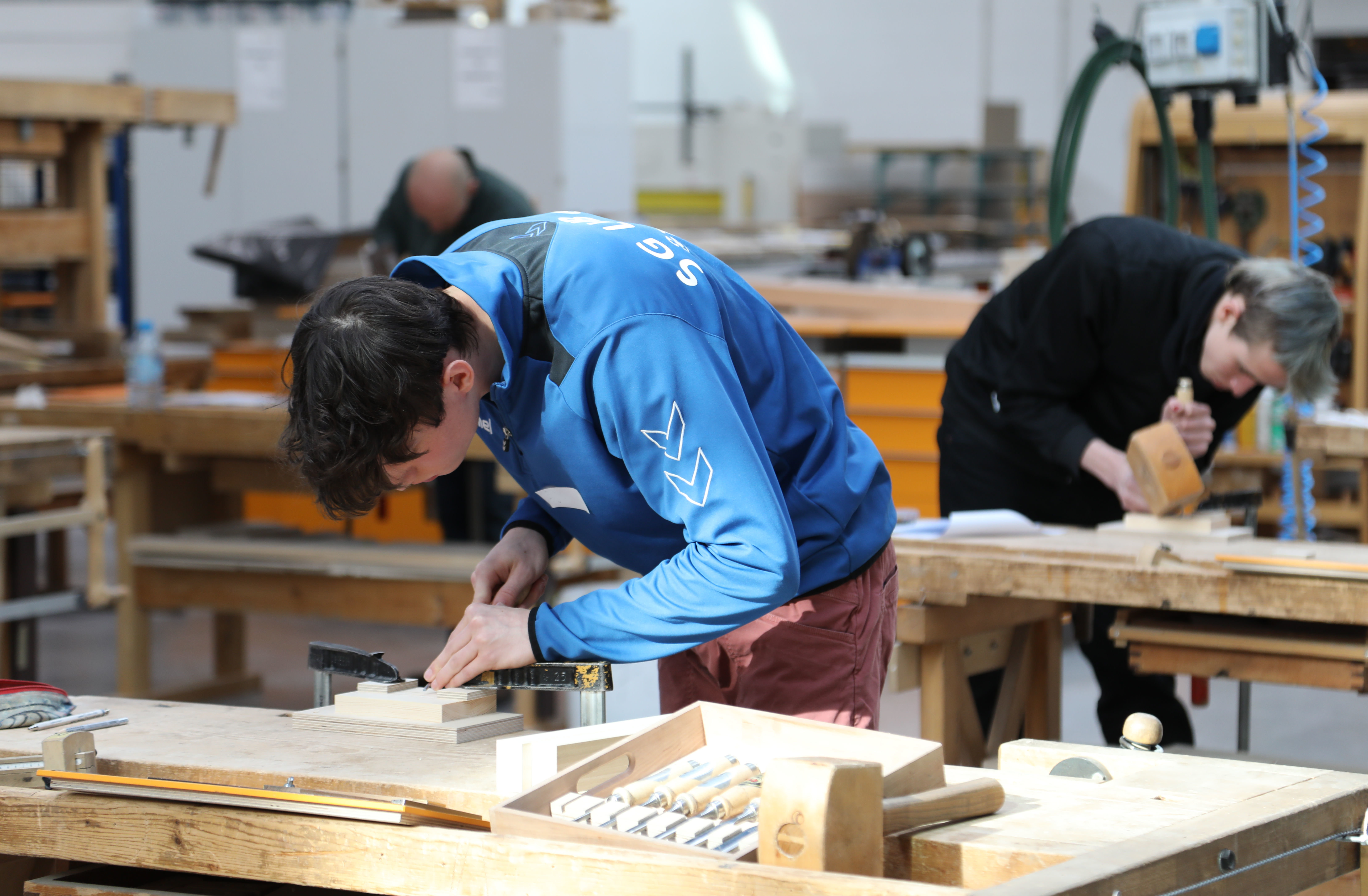 After the quick corona test, the participants are divided into small groups and have to prove their theoretical and practical knowledge. The aim is to see who has an affinity for the craft, how the tasks are approached and also how the candidates can handle the tools. How is the saw held, how is the chisel positioned? The master craftsman observes all the actions closely and awards points accordingly. A discussion with the responsible HR employee Heike Litzlbauer and the Head of Production rounds off the picture. We deliberately take a lot of time to see who would be a good fit for the company.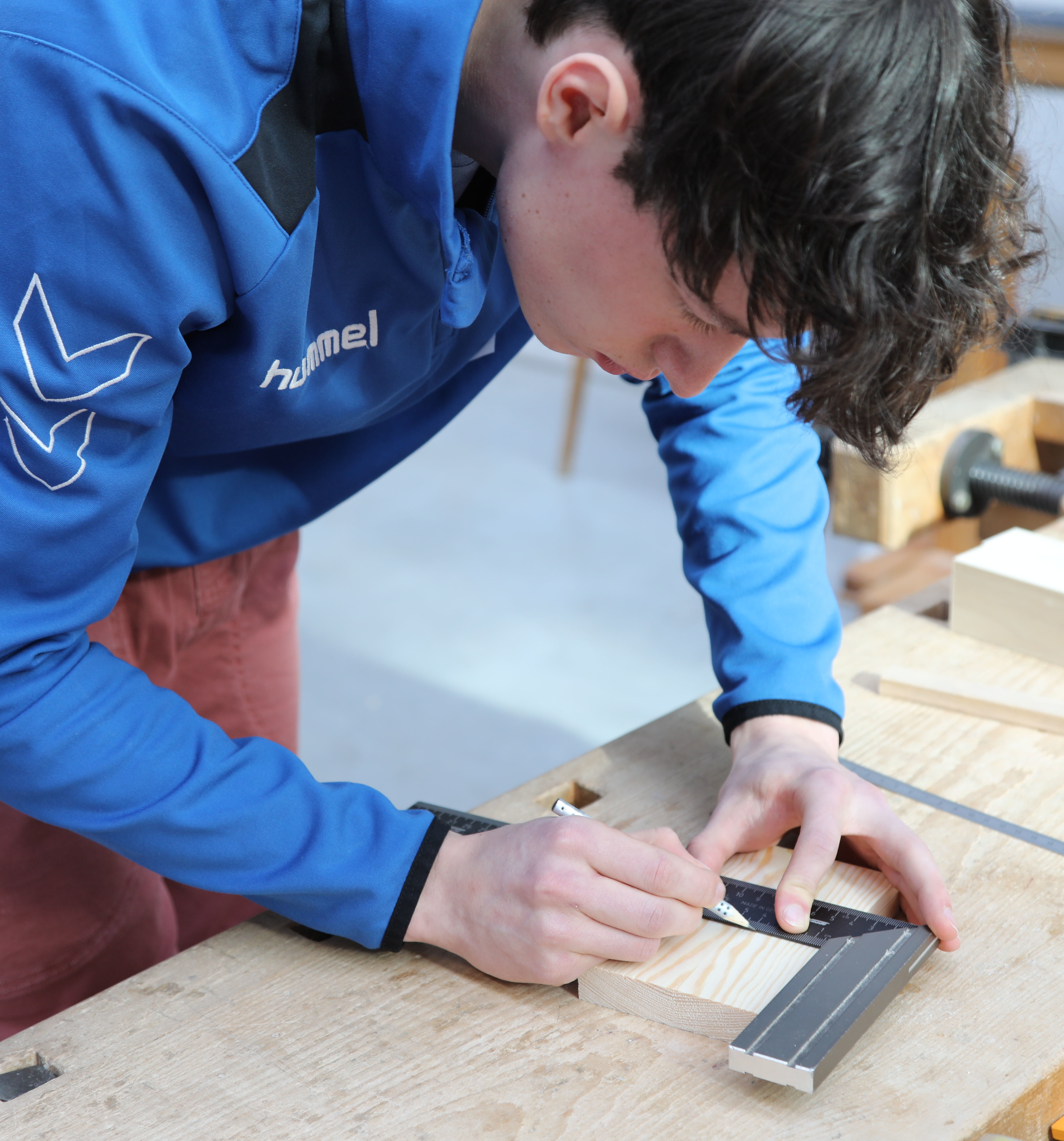 Training at Deutsche Werkstätten enjoys a very good reputation in the industry. The recipe for success: Know-how and, just as important, time. Throughout the first year, the master joiner teaches all the important basics of working with wood down to the last detail. Later, the apprentices acquire the knowledge of how to use the machines and, from the second year of their apprenticeship, they are deployed in the projects. In return, they are sometimes allowed to travel to the Caribbean or the Mediterranean for the installation work aboard a luxury yacht.
Proof of the quality of our training is the results in various annual championships, such as the Saxon Championships for Journeymen Joiners or the German Championships for Joiners and Carpenters, where our apprentices often achieve very good results.
Each apprenticeship year includes candidates with a school-leaving certificate or A-levels. If you are interested in an apprenticeship for 2022, you can apply from October 2021 until after the winter holidays in 2022. Prospective applicants should contact the staff in the Human Resources Department.