Welcome to Deutsche Werkstätten
At Deutsche Werkstätten we carry out the design engineering, fabrication and installation of top quality interiors for our discerning clients - built to perfection. Whether the design is calling for elegant simplicity or decorative flamboyance our craftsmen are at home with any style. Our job is to satisfy the client requirements. This can be anywhere in the world, an apartment or a penthouse in a bustling metropolis, a private house in the countryside, or a chalet in the mountains, a company boardroom or perhaps even a yacht.
We are a multi-faceted company in a constant state of evolution and technical advancement. Our development is based on a set of core principles, without which we would not be able to grow in the future. We are proud to do things differently, pursuing our own unique business approach, pushing boundaries, exploring new territories. At Deutsche Werkstätten the concepts of 'quality' and 'client relations' take on a whole new dimension.
Thanks to years of collaboration with the best partners in the field, we have the skills, know-how and experience to take on new challenges with confidence in all areas of expertise: custom-made new interiors or refits for the yacht industry, complete interior fitouts for architectural projects, contract furniture supplies, our subsidiaries in Russia and Switzerland and new developments in the Chinese market.
There is no such thing as private knowledge, the opposite is the case. The experience and know-how acquired across all business units is shared for the benefit of future projects throughout the company and beyond.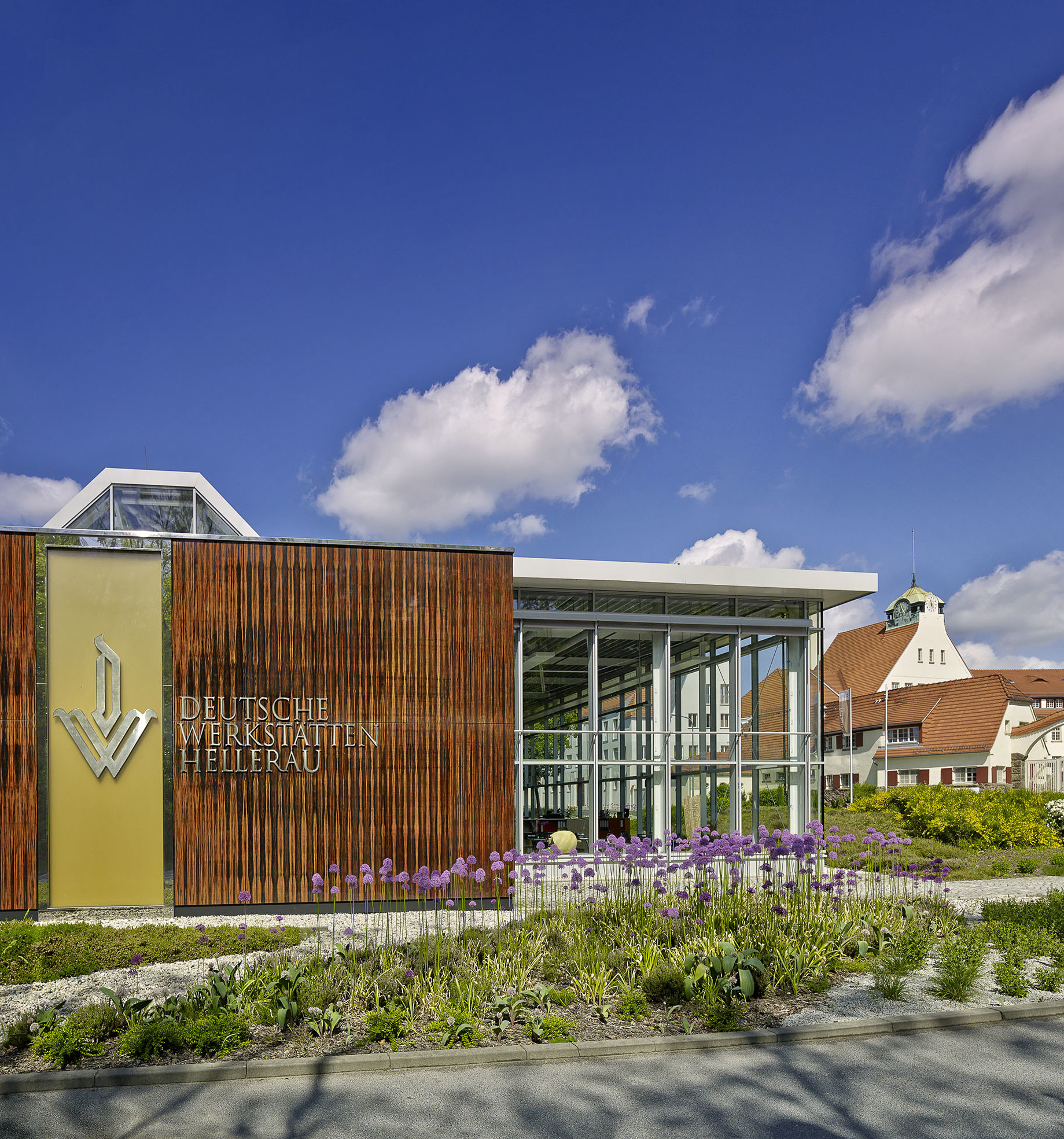 In fact, Deutsche Werkstätten goes to great lengths to involve external suppliers and partners promoting its extraordinary approach to quality and perfection. This exceptional network of specialists and partners, who put quality and client relations above profit, is growing.
At Deutsche Werkstätten we are ready and prepared for the future. We are a one-of-a-kind company producing a one-of-a-kind product. Almost impossible to categorize. The website is an opportunity to take a closer look at the way we work and familiarize yourself with the spirit and history of the company. Explore this site and you will discover many aspects of the company, including meeting some of the key individuals who together make this company what it is today.
The Polygon, a form that can be extended and adapted, represents the Deutsche Werkstätten universe, constantly evolving in response to the changing needs and aspirations of its clients.
Should you wish to visit us in person and get a feel for the company and the spirit of Hellerau, please do not hesitate to get in touch. Visitors are always welcome!