Apprentice joiners teach youths
This week, our apprentice joiners started a very special new project: they will now be teaching two groups of secondary school pupils traditional carpentry for the entire school year. In weekly units lasting around one and a half hours each, they teach the pupils – ranging from year 7 to year 9 – the basics of the joinery trade. This includes work processes such as sawing, sanding and gluing – as well as traditional finger jointing.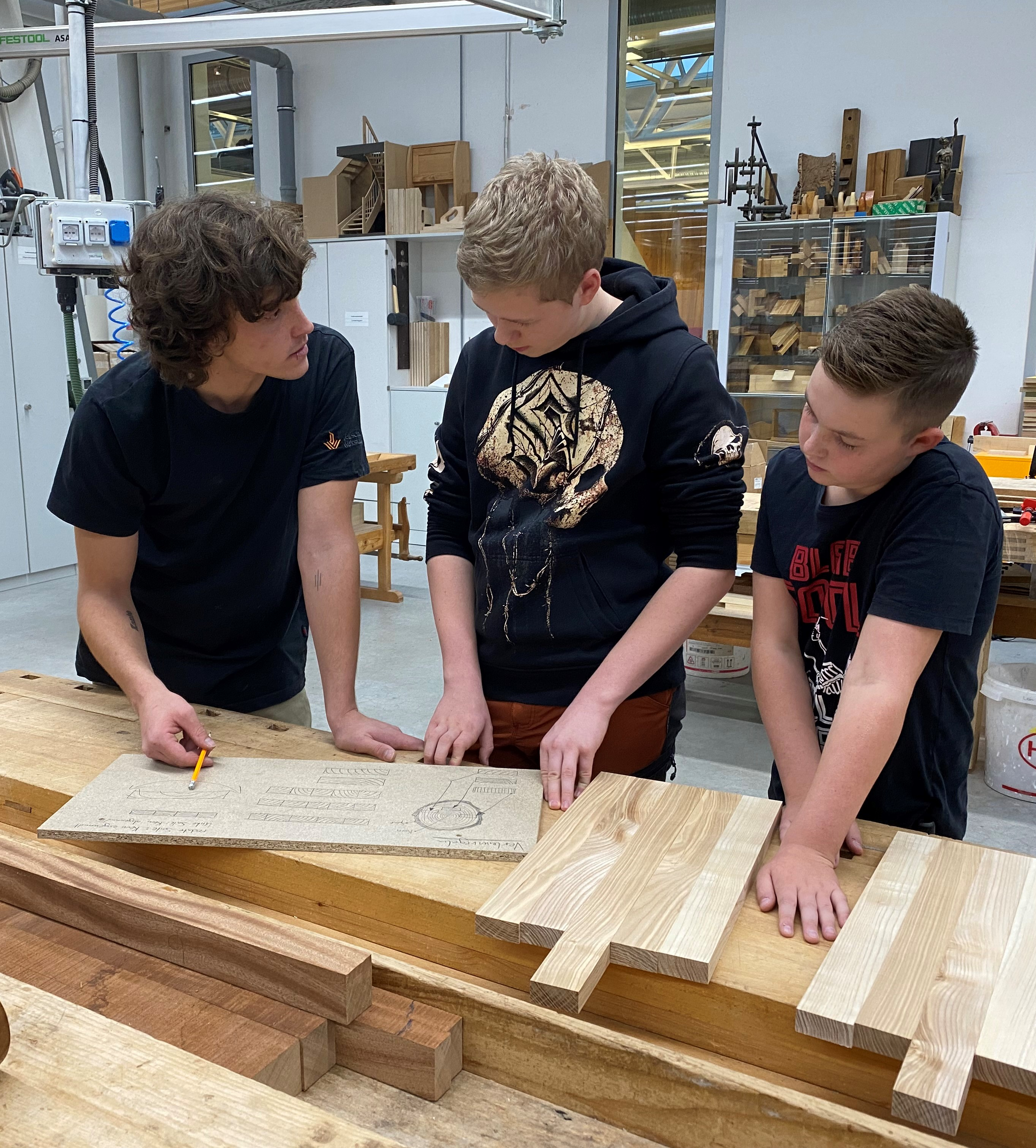 The pupils will also get a chance to produce little workpieces. They started this week with cutting boards, with possible future projects including footstools and tool boxes over the coming weeks. The apprentices organise their lessons completely on their own and let the pupils have a say in what they want to learn.
"For our demanding, complex project work, we need employees that can demonstrate initiative, are good at communicating and focussed on solutions. This new task is a great way to promote this way of thinking and working in our apprentices," says Managing Partner Fritz Straub.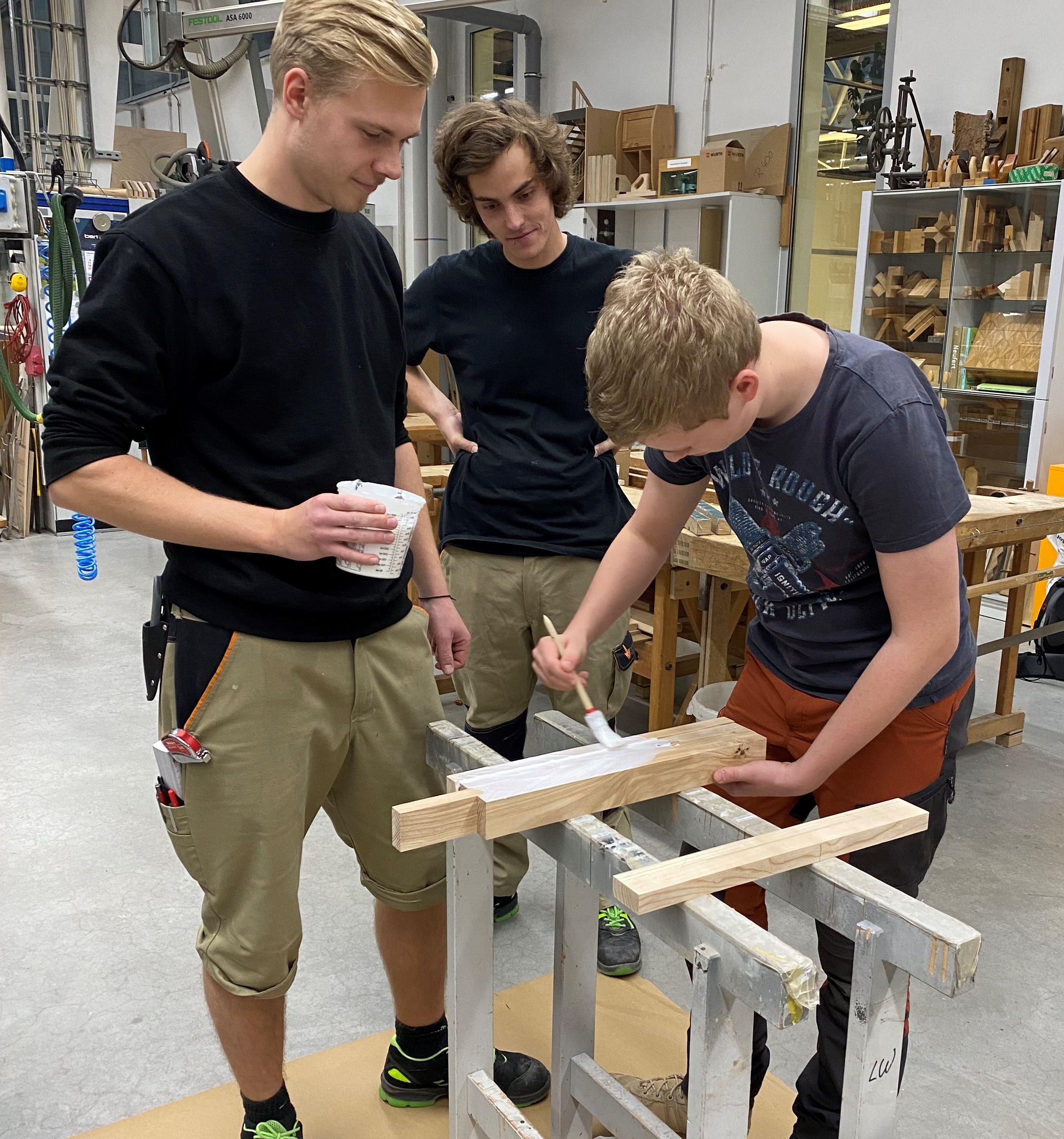 At the same time, the project also provides a good opportunity to establish early contact with young people interested in working in trades – making it a valuable step towards future talent acquisition. The company is growing fast and is currently looking for at least a dozen cabinetmakers as well as numerous employees in other fields.
The pupils participating in the project were very enthusiastic from their very lesson on the workbenches of our in-house training workshop. For some, this might just be the start of a long-term working relationship.