Excellent interior design
Over the past two years, Deutsche Werkstätten has fitted out a mansion in the south of Munich based on the designs of architect Frédérique Desvaux. The undertaking was recently selected as one of the 50 most beautiful residential concepts in the "Best of Interior 2021" Residential Design Award. For the 650m² living space, distributed over four floors, Deutsche Werkstätten built, among other things, bespoke fitted cabinets and sideboards.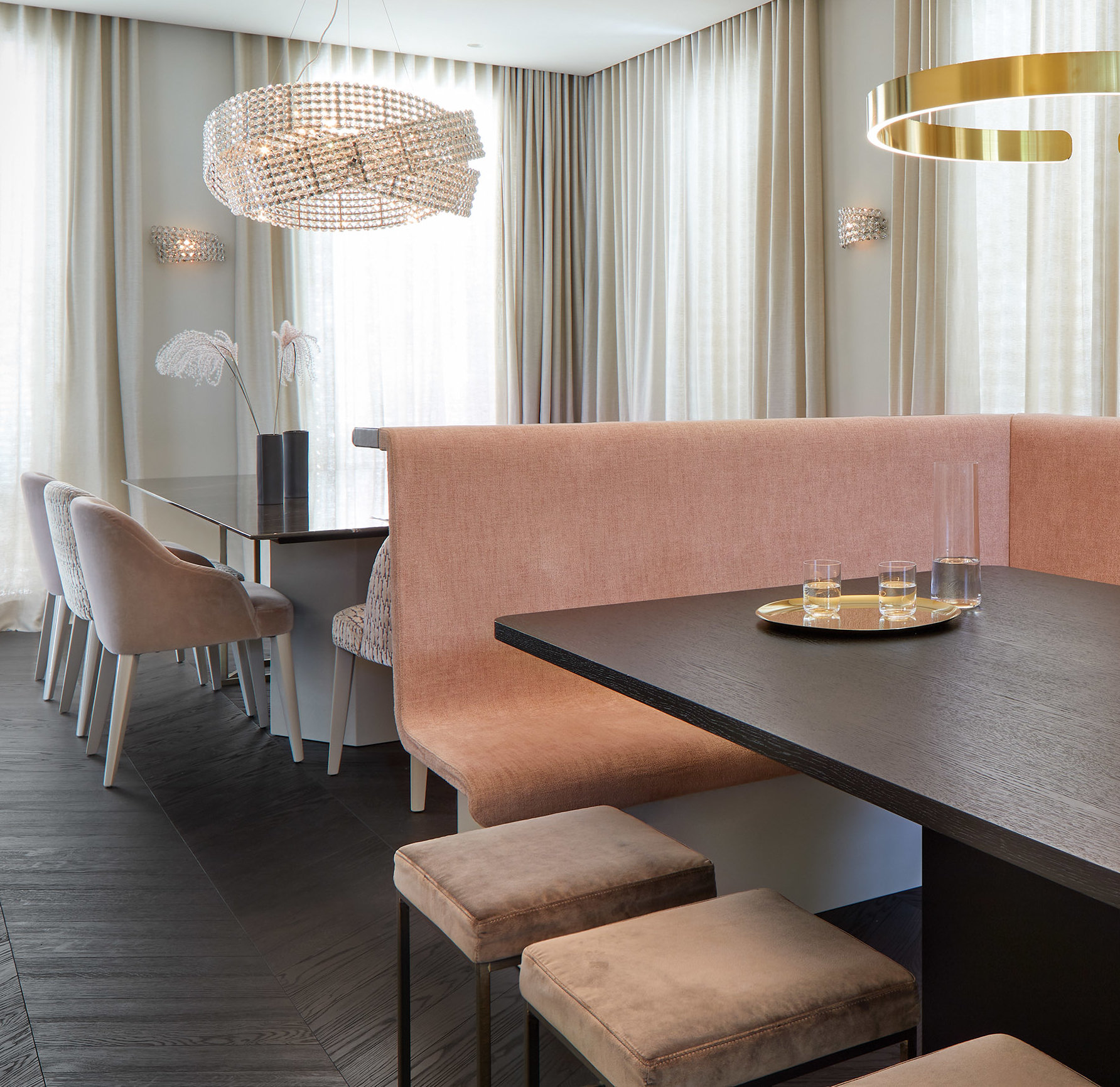 A particular highlight is the wardrobe built across the corner of the owner's bedroom. A semi-circular, gold-coloured niche was installed, complete with backlit mirror, which serves as a dressing table – completely in the style of the 1920s.
A further remarkable feature is the staircase, which extends seamlessly over all four floors and thus runs through the house like an endless ribbon, along which wall cabinets and shelves are integrated. Architect Frédérique Desvaux sees the design of the house as a successful overall work - but one that also took its time. She spent three years working on the project. "It's rare to be allowed to work in this depth of detail. But the client made this framework possible," she says.
Ultimately, the property fuses different epochs in terms of design: contemporary Italian design, the style of American villas, as well as art decó elements. Also worth mentioning is the large-format, TV and fireplace wall unit in the living area with a brass finish and backlit shelves along its sides, and the cozy kitchen bench as the central place of the house.
For the execution and installation of all these elements, Frédérique Desvaux chose specifically to work with Deutsche Werkstätten. The company's well-known, successful history and extremely high quality were decisive factors.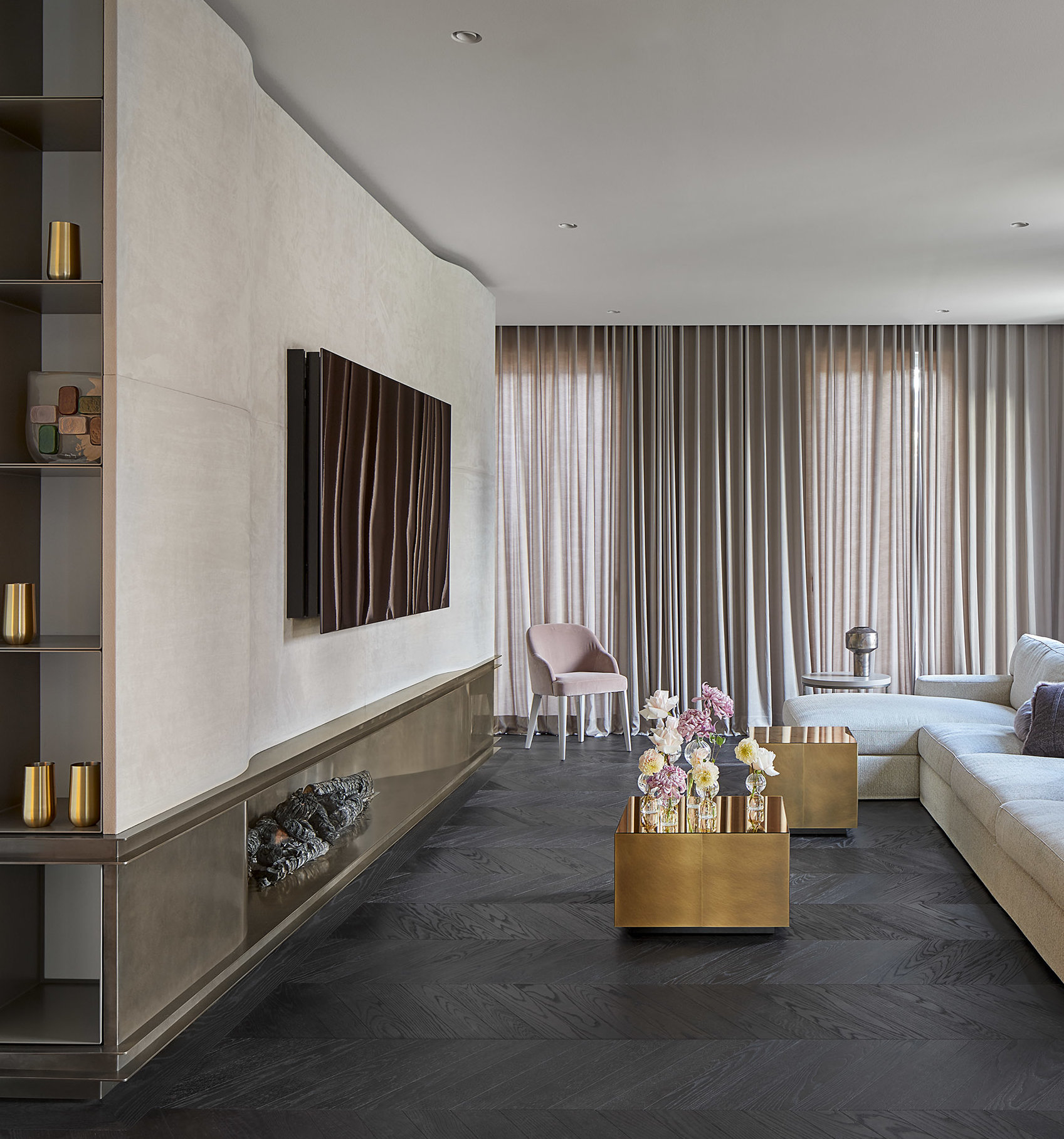 "During the process, I found the intensive support, including looking beyond the end of my nose, to be very positive," she says. The project was carried out by the building construction company, Deutsche Werkstätten D&B GmbH. The interior elements were manufactured at their new production site in Großröhrsdorf.
The trade press also reported on the award-winning project. Further information is available on the Baunetz portal.
Photos: Oliver Jung