Solar Power System for the Main Factory Building
Deutsche Werkstätten is increasingly investing in the use of renewable energies at its sites. For example, the largest solar power system in the north of Dresden is currently being built on the roof of the company building in Hellerau. SunStrom GmbH has recently installed about 1500 solar modules on the approximately 2000 m² area. After connection to the local electricity grid, an annual output of about 440,000 kilowatt hours is expected.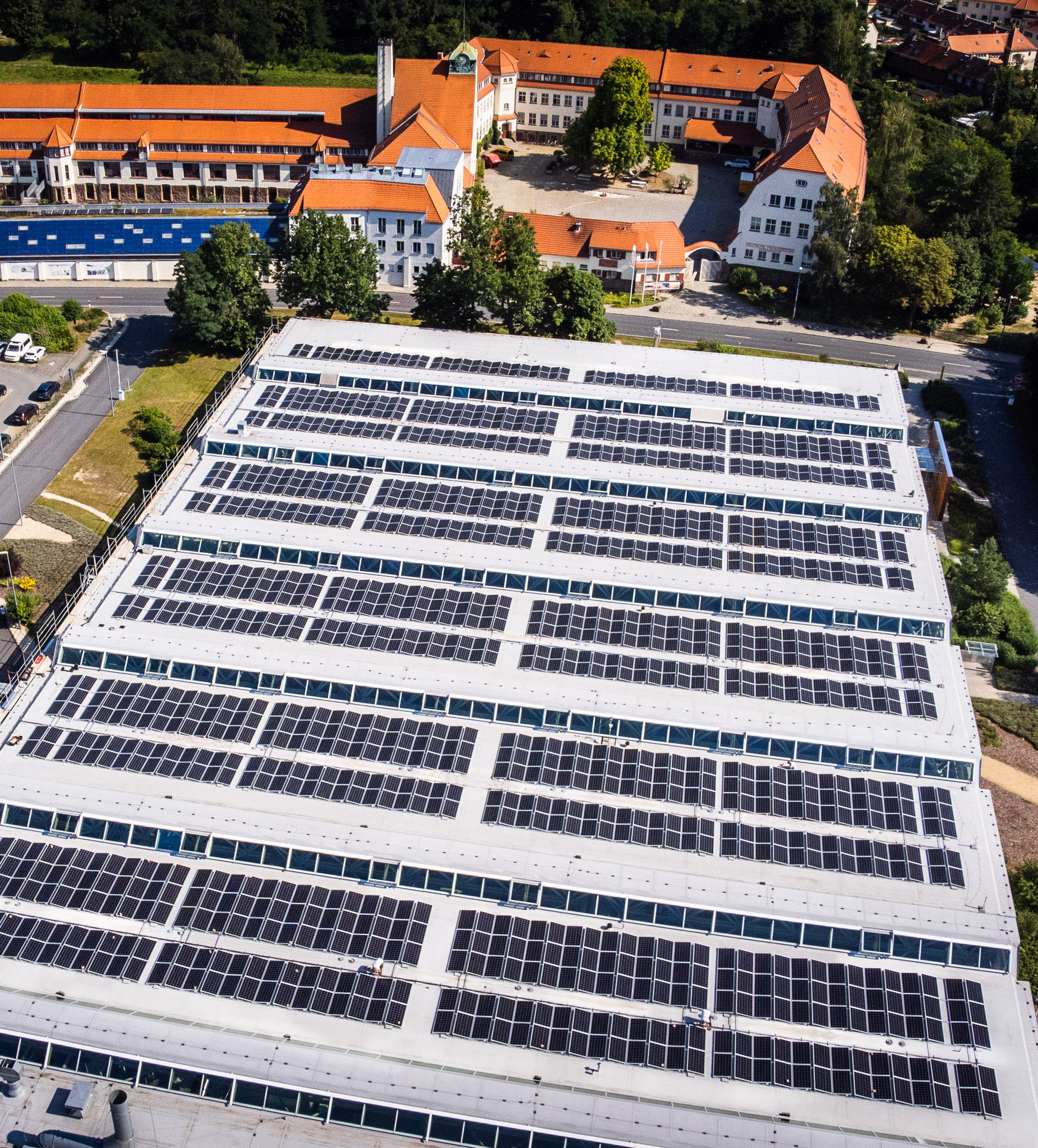 75 per cent of the electricity generated will be used by the company itself, the remaining 25 per cent will be fed into the local grid. "The idea and initial approaches to this were developed in 2019 by four of our cabinetmaker apprentices as part of an environmental project sponsored by the 'Mittelstandsinitiative'. We are pleased that after further planning the efforts of our young colleagues have now led to this result," says Fritz Straub, Managing Partner of Deutsche Werkstätten.
The company has already had a positive experience with a solar power system at the manufacturing site in Großröhrsdorf which was opened in May 2020. On the smaller roof area, 270 modules were mounted that generate an annual output of 8,000 kilowatt hours.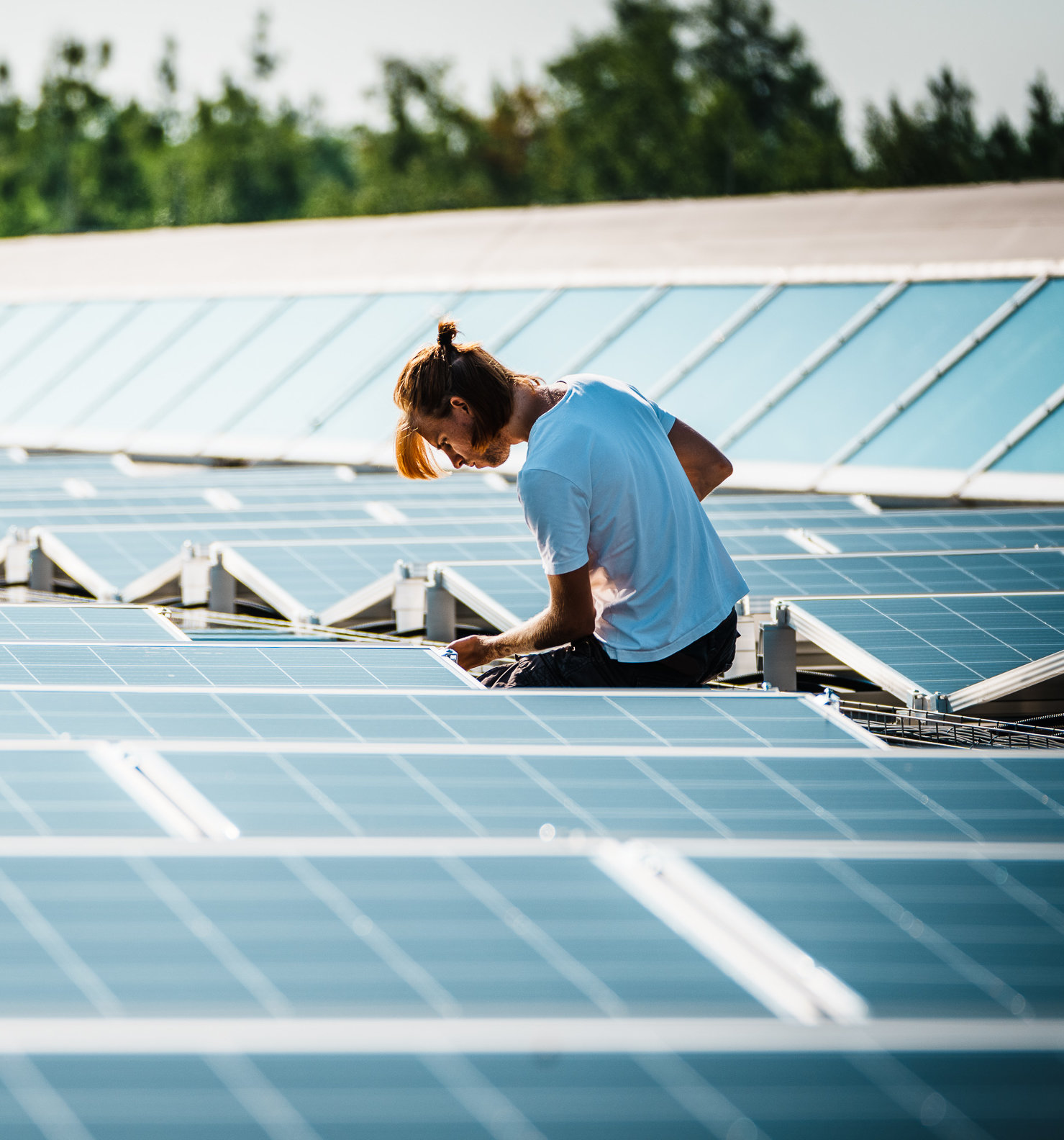 Heat pumps and a woodchip boiler were also installed in Großröhrsdorf, making the building completely independent of fossil fuels. For the current construction project in Dresden-Hellerau, Deutsche Werkstätten consulted SunStrom GmbH, which is not only a direct neighbour in the historic building ensemble, but also has a great deal of expertise with its more than 20-year company history. The installation on our roof in Hellerau is also the 5000th solar power system for SunStrom GmbH. Some of their earlier installations can be found, for example, on the roofs of BMW-Welt in Munich or the Bosch car parks at Stuttgart Airport.
In 2017, the company also renovated the system for the Federal Chancellery, and in 2019 planned and installed a new system for the Dresden Congress Centre. "The topics of energy cost savings and sustainability are becoming increasingly important for companies, which is why investments in such economically and ecologically sensible concepts are on the rise," says SunStrom Managing Director Reiner Matthees.
This is also the case with Deutsche Werkstätten. In cooperation with SunStrom, two new charging stations for electric vehicles are to be built next to the new company building in Moritzburger Weg this year. One charging station already exists, as the company has an electric car in its fleet. The new photovoltaic system will be connected in the coming weeks and will go into operation in October at the latest.