Stipendien für begabte junge Musiker
Since 1992 we have offered space not only for art and design exhibitions, but also for music concerts. In our series of events "Musik zum Anfassen" (Music you can touch), young musicians from the Dresden State School of Music and the Dresden College of Music demonstrate their skills on our small stage once a month. When the college approached us last year with a request to support the Deutschlandstipendium, we didn't have to think twice. It is our pleasure to be involved with and support young talent.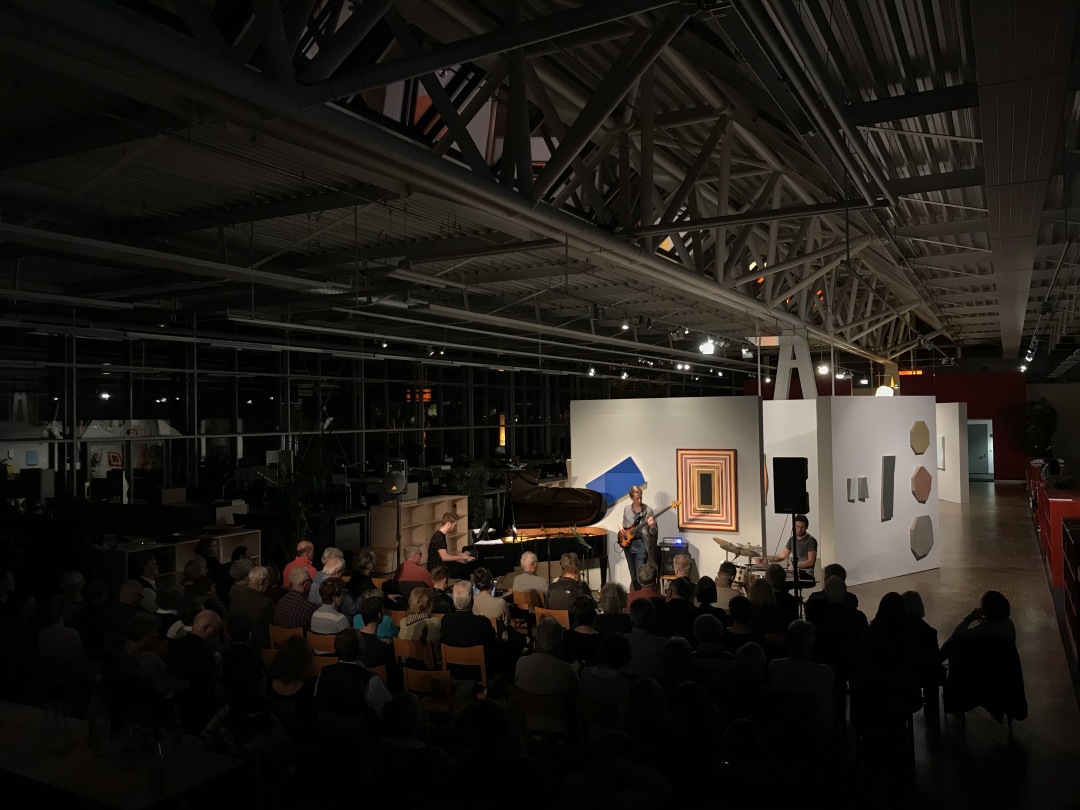 The Deutschlandstipendium is a scholarship programme to support talented students and is funded partly by the federal government and partly by private donors. We were allowed to choose the names of the two scholarships we sponsor. We chose "Hellerau" and the name of a famous music educator, Émile Jaques-Dalcroze, who developed eurhythmics at the Hellerau Festival Theatre. His heirs agreed to the naming, and we thank them warmly for this.
The scholarship holders Jan Bresan and Nikita Martynychev are very happy about the support.
"The scholarship provides me, above all, with more time and the financial opportunity to create better technical conditions in my home studio for my projects."
Jan Bresan (7th semester studying to teach jazz/rock/pop piano under Prof. Jens Wagner and Christopher Lübeck) received the Émile Jaques-Dalcroze scholarship from Deutsche Werkstätten. As an aspiring teacher and Sorb, it is particularly important to him to support young artists and musicians in Sorbian-speaking Lusatia in realising their ideas. Jan's calendar is filled with the organisation of a pop opera in the Sorbian language, in which mostly pupils and amateurs are involved artistically and musically, other music productions in his own home studio and concert plans.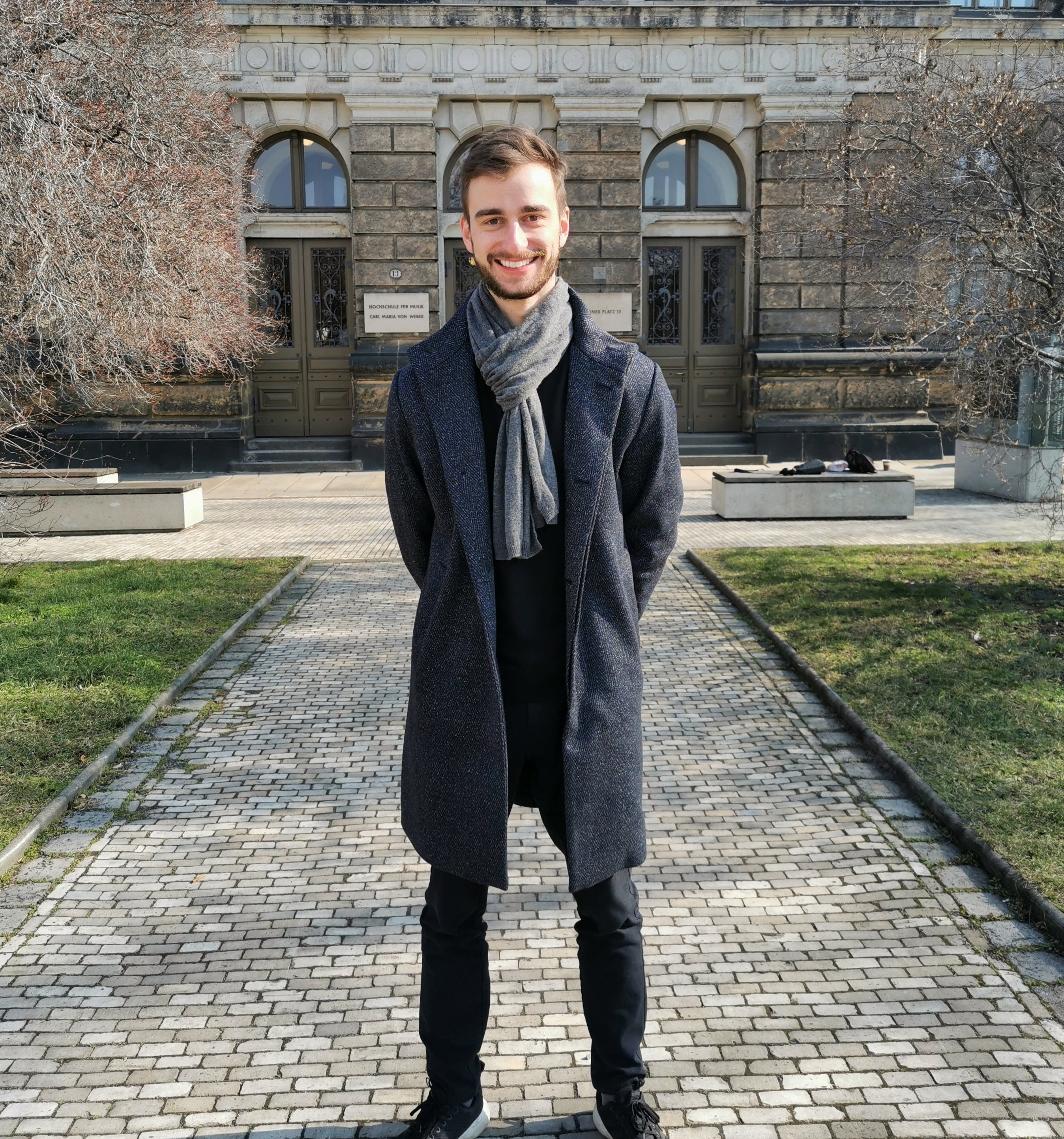 Nikita Martynychev (Bachelor of Percussion, 7th semester, classes with Manuel Westermann) received the Hellerau Scholarship from Deutsche Werkstätten. He was born in Russia and has been at home on international stages since 2013. After basic training in his home country, he came to the Hochschule für Musik Carl Maria von Weber in Dresden. Nikita has since taken part in numerous CD and video productions. He is particularly fond of the marimba.