Hellerau is a World Heritage Candidate of Saxony
In an important step on the way to the title of World Heritage Site for Hellerau, the Free State of Saxony has this week confirmed the Garden City of Hellerau, together with its festival theatre ensemble, as one of Saxony's candidates for the title of World Heritage Site.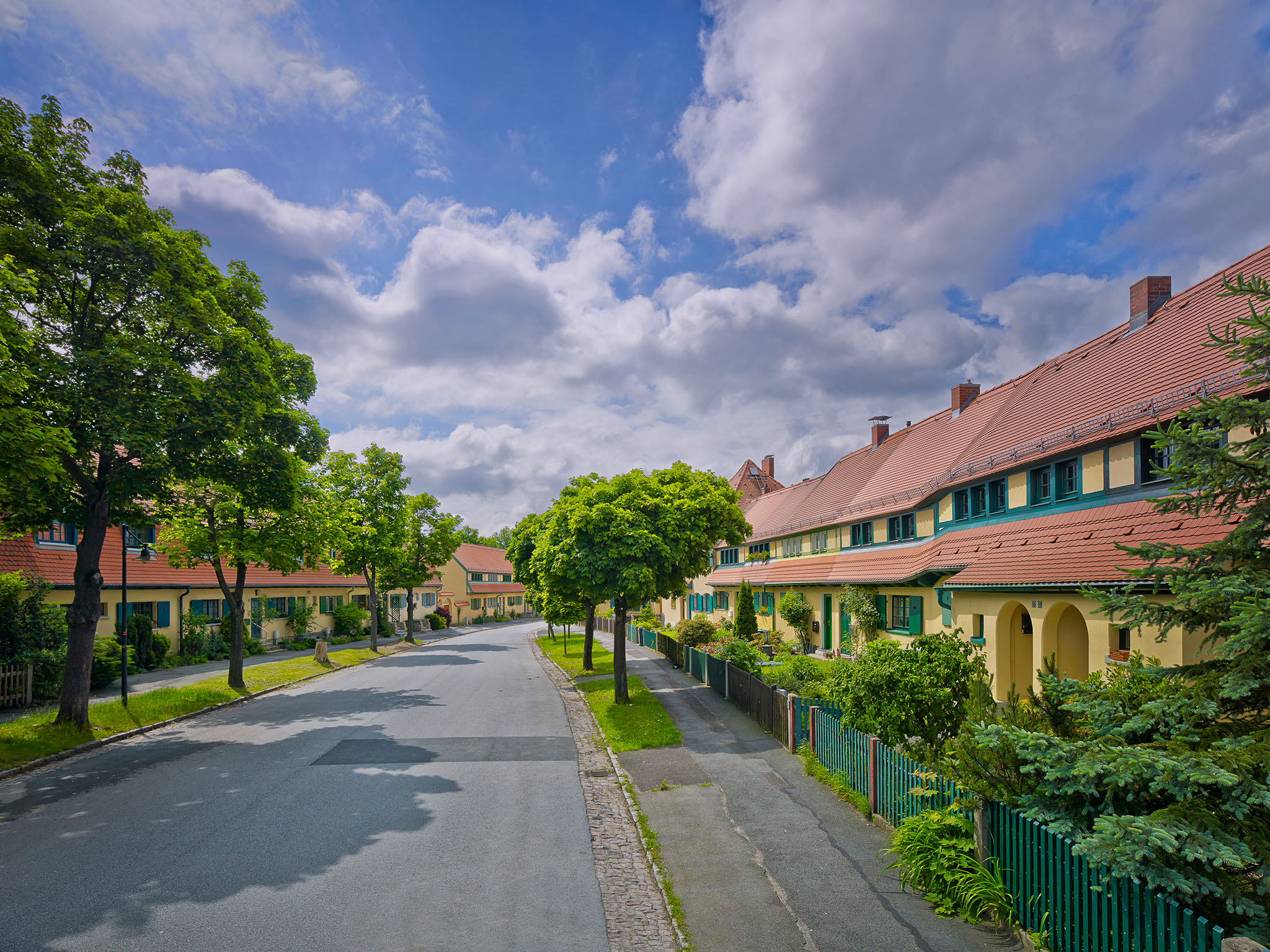 Together with three other candidates, Hellerau is now on the free state's important nomination list which will be sent to the federal government. In the lengthy procedure, the garden city will now compete with other applicants from the federal republic. Over the next two years, a commission will examine the documents and visit the selected sites. The favourites in this application process will then be forwarded to Unesco in Paris by 2024, where the final decision will be made.
The registered association 'Förderverein Weltkulturerbe Hellerau' has been campaigning for this title since October 2012. The main rationale for this is that Hellerau was an important centre of the life reform movement at the beginning of the 20th century. The settlement was particularly progressive from a social, economic, artistic and ecological point of view. Artists from all over Europe flocked to the district in the north of Dresden to live and be inspired.
An important pioneer for this development was the founder of Deutsche Werkstätten, Karl Schmidt. He initiated the construction of the garden city in the form that still exists today and, in so doing, also laid the foundation stone for the life-reform approaches. " Within five years, starting in 1909, a 'town' sprung up that is considered a laboratory of modernity," says the now Managing Partner of Deutsche Werkstätten, Fritz Straub. Given that the revolutionary actions of that time in Hellerau still influence the self-perception of Deutsche Werkstätten today, the company is following the application process with great interest and is very pleased with the current cabinet decision.
In order to boost its own application even further, the Friends of the World Cultural Heritage Site Hellerau are currently working on a bilingual academic publication on the garden city and the life reform movement in Hellerau, which will be published at the beginning of next year. The publication includes the latest scientific findings that leading researchers shared at a colloquium in Hellerau in September 2020.