Application for a position as an apprentice
The career fair KarriereStart closed its doors yesterday and according to the press it was again a great success. 36,000 interested people visited the Dresden Exhibition Centre to find out about training opportunities from 576 exhibitors. We were one of them and were available for information and advice for three days.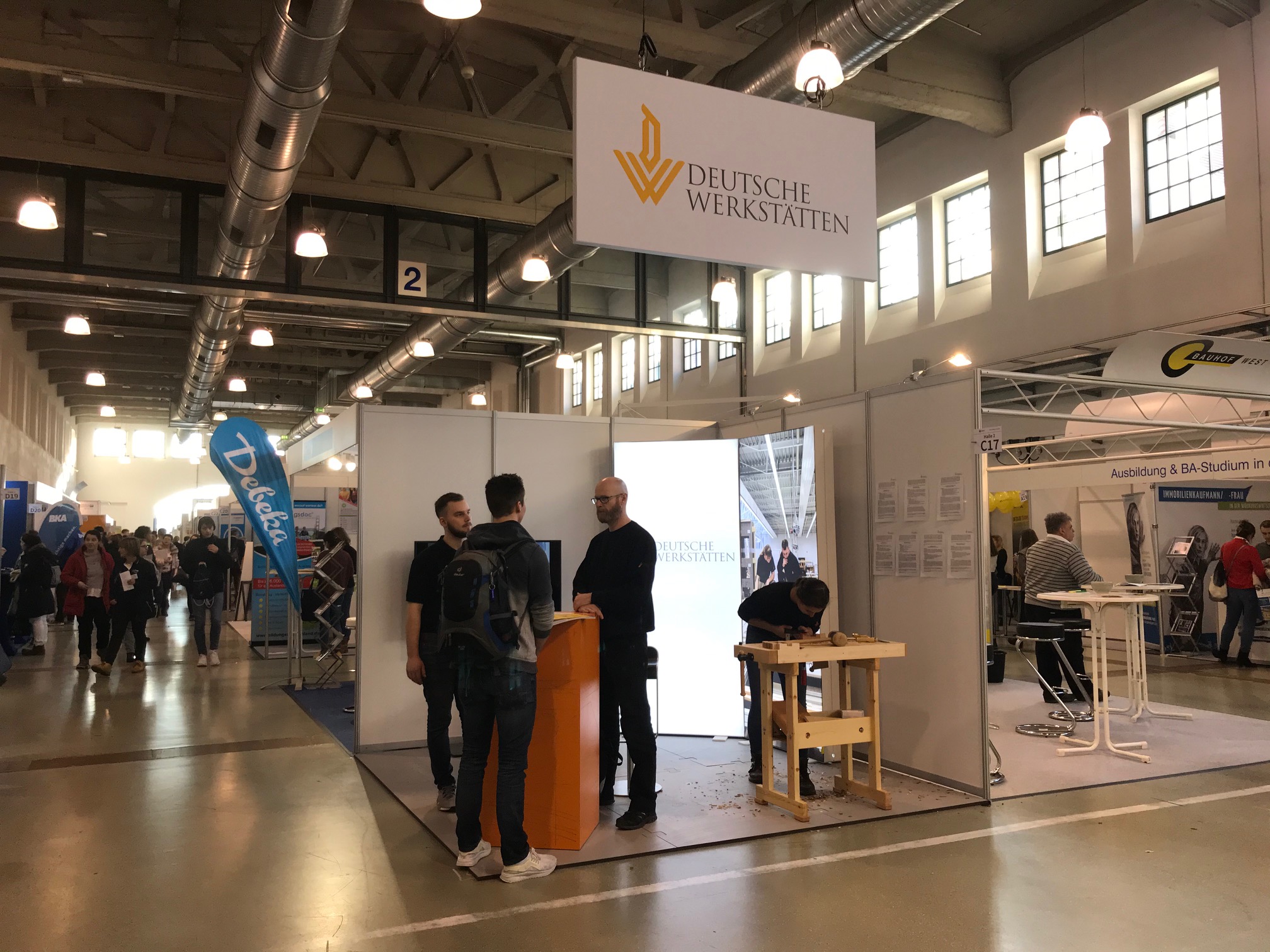 Numerous young people came to our stand and brought their application for an apprenticeship as a joiner at Deutsche Werkstätten with them. For all others, you have until 28 February 2020 (deadline, the documents must be at our premises on that day) to apply for an apprenticeship (joiner/cabinetmaker) beginning September 2020. Take the opportunity, preferably online. Paper documents should be sent to Heike Litzlbauer, Deutsche Werkstätten Hellerau GmbH, Moritzburger Weg 68, 01109 Dresden.
Photo: Our training manager Thomas Redweik (right) and Josef Schuppe (left) talking to a prospective employee.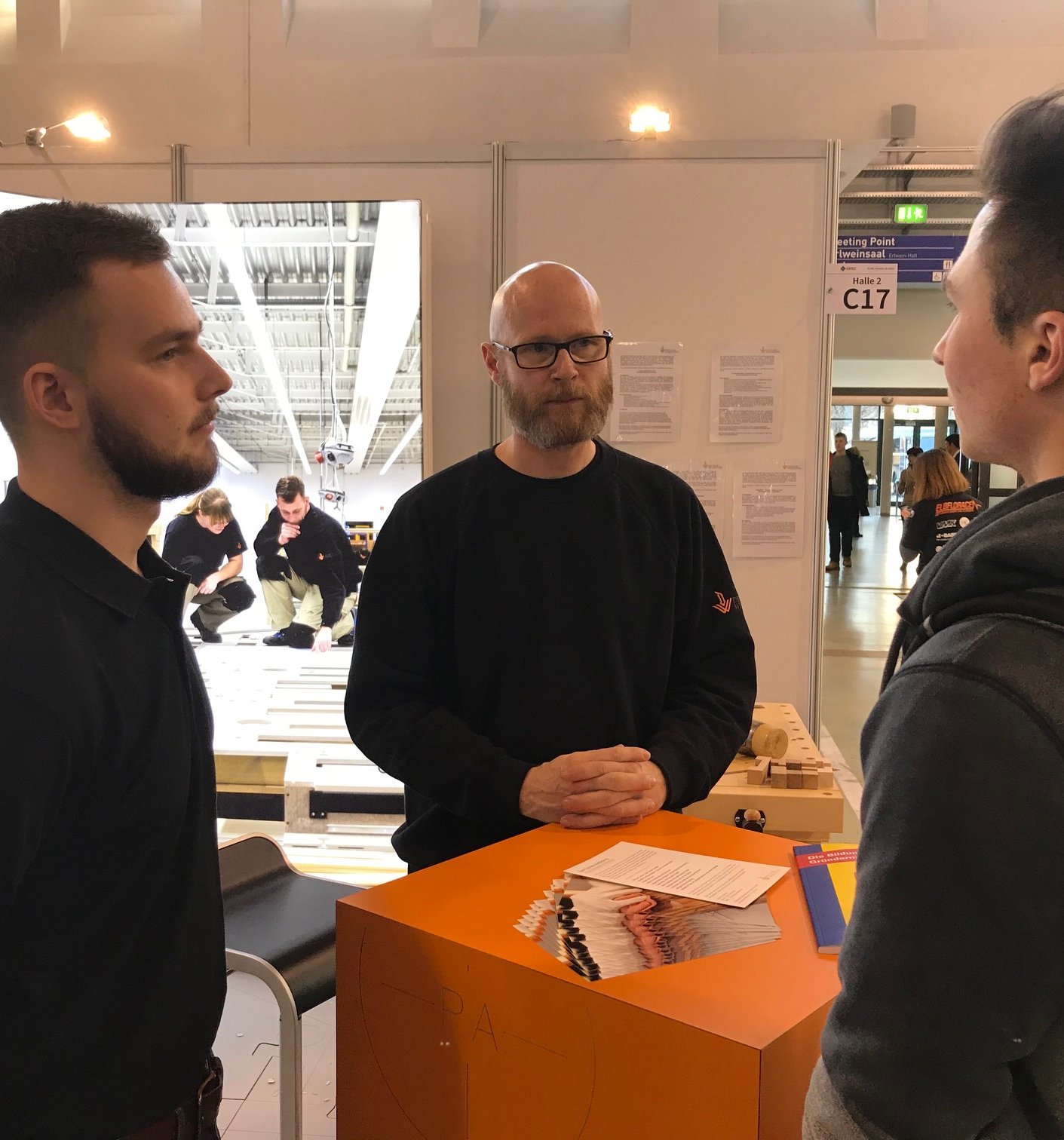 One of the most frequently asked questions was about an internship. This is also a good opportunity for us to get to know each other better. If you are interested, you should contact Heike Litzlbauer in our Personnel Department at an early stage with the exact dates you wish to have your work placement.