Looking back, the fact that Fritz Straub and Deutsche Werkstätten came together was as much a result of circumstance as anything else. Without the peaceful revolution in the GDR and German reunification in 1989, who knows what would have happened and if the weather had not been so nice that fateful day, perhaps things would have turned out differently. In 1991, Fritz Straub (born 1943) was at an important crossroads in his professional life taking time to reflect on what to do next. He already had three decades of professional experience behind him as a manager in the pharmaceuticals industry. Now the time had come for a change. He came to the conclusion that he wanted to be his own boss with his own company. After an initial contact with the Treuhand (the German government body responsible for the privatisation of former East German industries) he visited a wide range of companies. The Treuhand had already been in business for a year and all the pharmaceutical companies had been sold. He recalls that of the 60 businesses he visited, 59 made a very sad impression on him. Deutsche Werkstätten was different. It was pitched to him as 'something similar to Bauhaus'.
When he finally visited the company headquarters in May 1992, he remembers how impressed he was admiring the factory buildings and the flowering chestnut tree in the historical courtyard. Straub realized instantly that he was looking at a monument to German design and industrial history - which needed to be saved. Taking a closer look at the production, it was clear to him from the start that the modular furniture series (MDW), although very successful in the past, would not be enough to save the company. A glimmer of hope came from the 'Sonderfertigung', a special projects unit dealing with the top end of the market, sometimes referred to as the 'cabinetmakers in suits', who were producing unique bespoke furniture and interiors at the highest quality. In fact, Deutsche Werkstätten was renowned in the GDR for fitting out high-profile public projects such as the Semperoper (opera house) in Dresden or the Leipzig Gewandhaus (concert hall).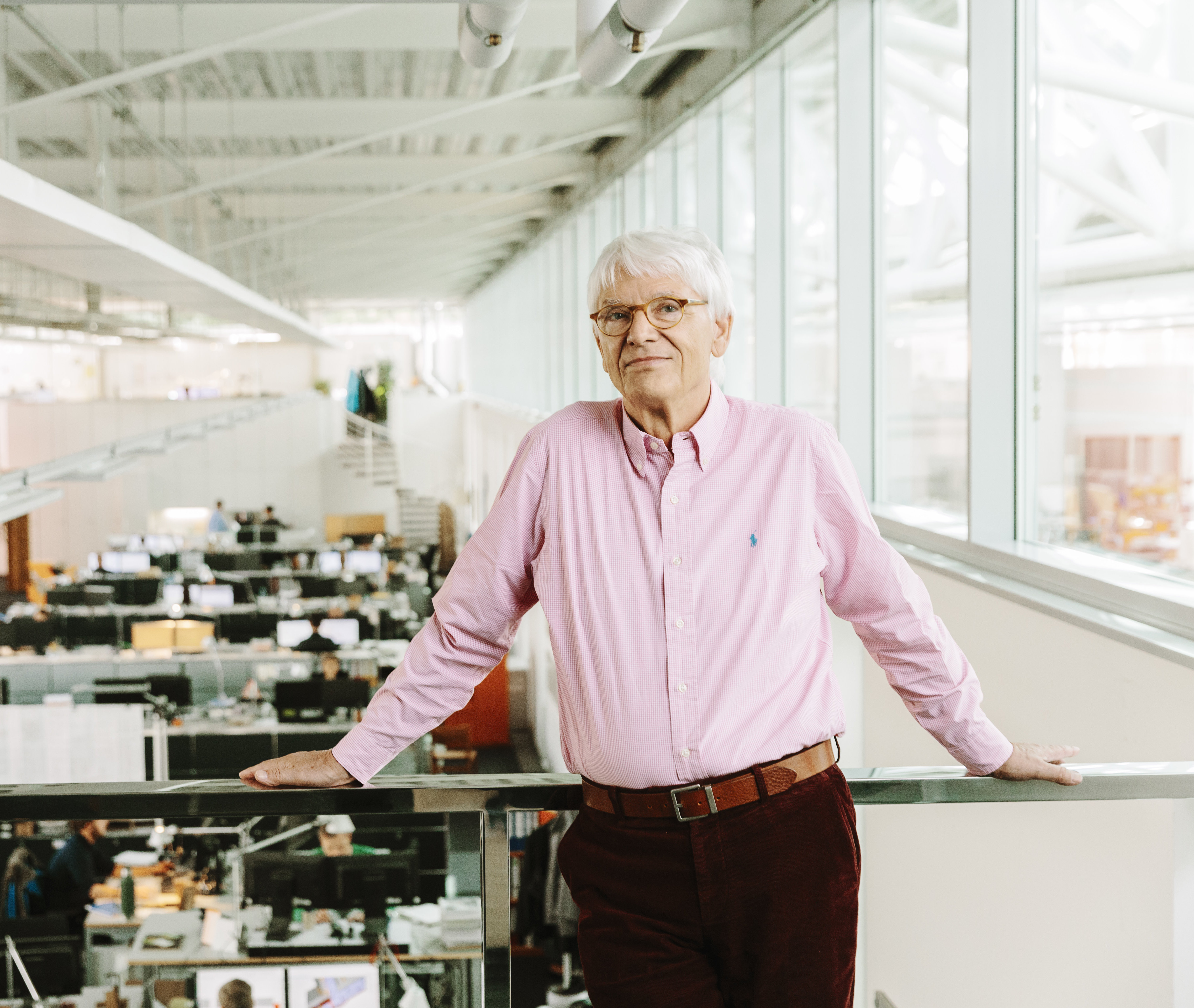 With no prior knowledge of wood but with an open mind and the courage to make some difficult decisions, Fritz Straub turned this company around. And not because he had any previous experience of the industry but thanks to his own personal drive and ambition. "When I do something, I do it well and better than anyone else." He made sure that this fundamental principle was taken on board by the company as a whole. Likewise, his approach to leadership was something he was determined to see adopted by all his new colleagues: "In order to be a good manager I had to set the right example. I didn't buy a big company car, nor did I pay myself excessive dividends. When the workforce had to make sacrifices, then they could see that I made sacrifices with them." It was also clear to all that the person in charge was totally impartial and free of prejudice. Straub remembers how different it had been during the 10 years he spent working in Pakistan, Thailand and Spain where his pre-conceived ideas stood in the way of good collaboration.
"I didn't buy a big company car, nor did I pay myself excessive dividends. When the workforce had to make sacrifices then they could see that I made sacrifices with them."
Being new to the industry had its advantages. At Deutsche Werkstätten Fritz Straub could see only one way forward. It was not he, but his expert workforce who were the 'specialists'. With complete confidence in what they do and how they do it, he could pursue the ideal of a self-steering organisation, encouraging his employees to work independently and take responsibility for their own work.
Fritz Straub's enlightened leadership and work ethic has formed a company that evolves with its projects and the aspirations of its clients, where there is no room for routine but instead an underlying will to learn, adapt and improve. Not bad for a company founded in the 19th Century!