Claudia Thiemer
Has an eye on the figures
Claudia Thiemer is Head of Finance at the Deutsche Werkstätten Holding Company. Sometimes referred to as the voice of reason, she keeps a close eye on all financial aspects of the business. Born in Dresden, Claudia Thiemer joined Deutsche Werkstätten in 1987 as a trainee business assistant. Just five years later she was made responsible for the accounts department. Over the years, she has witnessed the company's extraordinary development first-hand: the last years of GDR production, privatisation and how the company re-emerged to become an innovative force in an international market.
"When I first started, we were still producing the MDW modular wall system. In the years that followed, it was fascinating to see how the company managed to reinvent itself and come out stronger than before. Deutsche Werkstätten literally took a huge step forward in terms of innovative progress." In fact, it is this experience, a strong sense of belonging and the unique business culture that have kept her working in the company for more than thirty years. Claudia Thiemer herself has continuously 'grown' along with the company - she has gone from preparing invoices for basic chipboard and laminate, to managing a team of 15 people, responsible for the billing and invoicing of special materials from all over the world.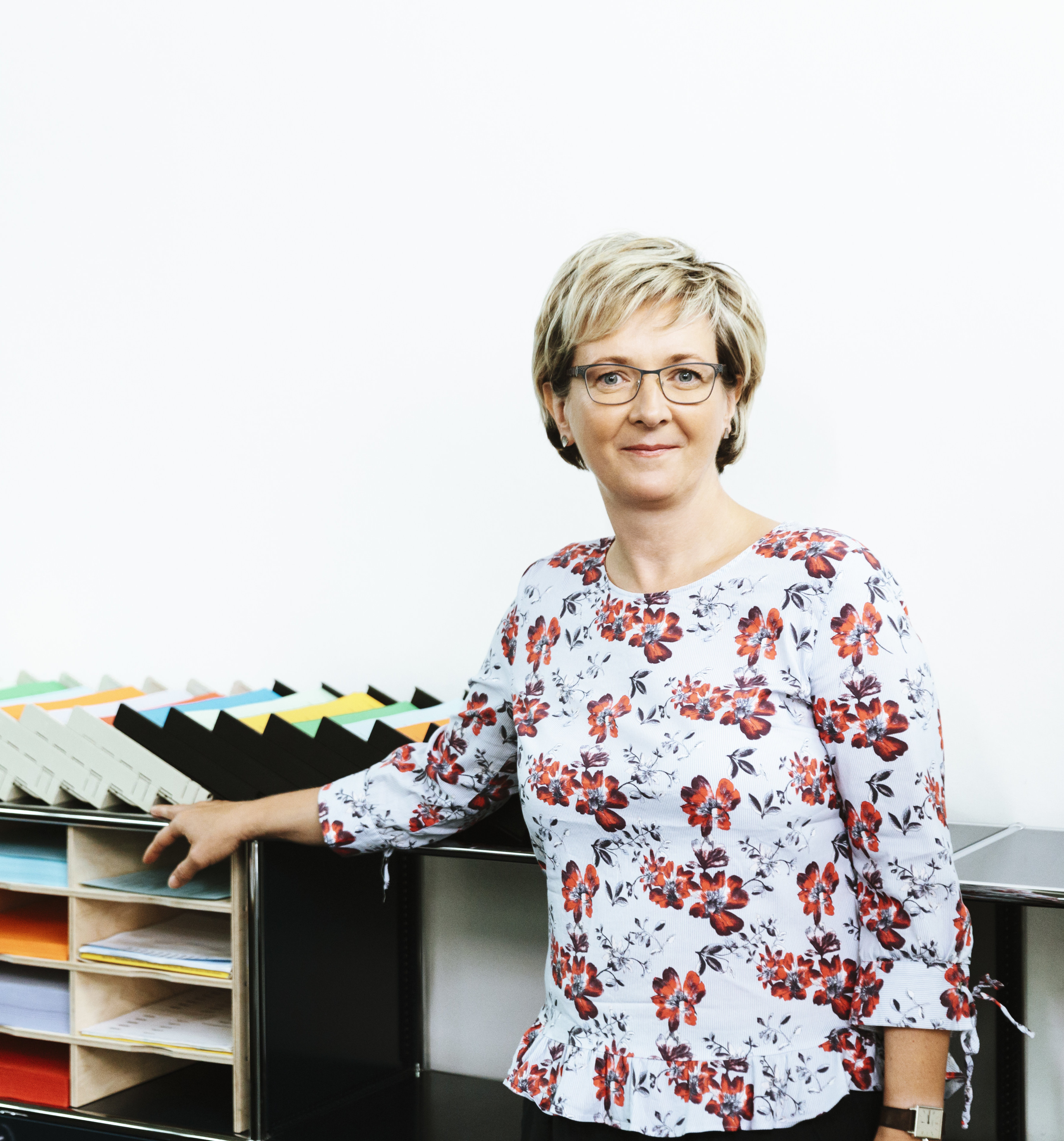 The internationalisation of the company really took off in 2005 with the decision to build up the Russian operation. As well as mastering Russian finances, Claudia Thiemer is now familiar with tax proceedings in 7 different countries across the globe while keeping her eyes on up to 7 large-scale projects simultaneously. Total turnover at Deutsche Werkstätten has increased 10-fold since re-unification but maximising profits has never been the main focus. Claudia Thiemer explains that whilst other companies in a similar market situation would perhaps opt to out-source certain competencies, Deutsche Werkstätten has made a conscious decision to try and keep the knowledge in-house. DWH has always placed great importance on developing its own know-how.
"Although at first glance it might seem like the more costly option, we always wanted to build up our own internal know-how."