Our Values
We are a company that operates in an exclusive market and implements special wishes for our clients. The way we work within the company is also special. We maintain a friendly and collegial relationship with each other and always meet at eye level.
Open discussions on topics are sought and encouraged - every opinion counts. We are constantly striving for further development and are looking for colleagues who are just as curious and open to new challenges as we are - because we know that this is the only way the best solutions can be found.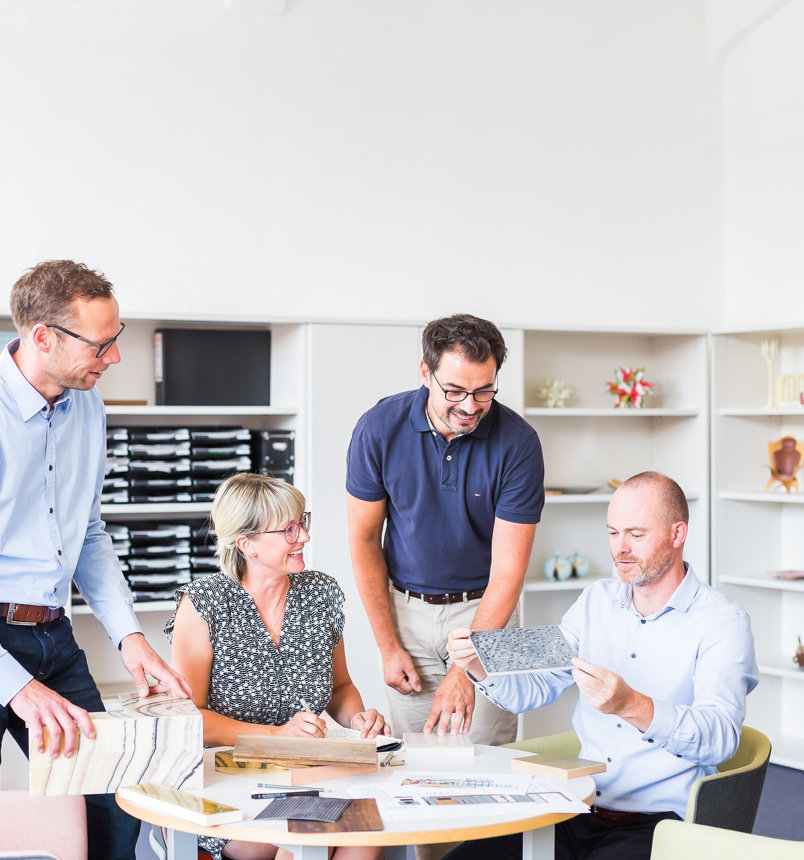 Challenging Work
Collaboration on extraordinary projects which always present new challenges
Flat hierarchies, a high degree of personal responsibility and say in decision-making
Comprehensive induction program
Young, dedicated team
"The company offers many ways to achieve self-realisation. I started as an intern in 2005, worked as a design engineer and became project manager. Now, I coordinate 60 employees." "
Pay and Benefits
Appropriate, fair payment according to tariff
Subsidised lunch for employees
Job-Rad and Job-Ticket (bike and public transport schemes)
Numerous health care offers
Company pension scheme
"Flexible working hours, a subsidised public transport ticket - which I also use privately - the flu vaccination and the in-house massages provide me with a more positive work-life balance."
Attractive Working Environment
Free parking
State of the art equipment and free work clothes
Modern company headquarters in the charming, historic garden city of Hellerau
Dresden is an attractive city to work and live in and the mountainous region of Saxon Switzerland can be reached in 35 minutes by train
Good connection to the surrounding area: 5 minutes to the next motorway access
"I have already lived in Hellerau for a while and now I work here, too. For me, Hellerau is the combination of village character and the convenience of a tram line directly to the centre of Dresden." "
Combining Family & Career
Flexible working hours and time-out models
Part-time positions
Family-friendly working environment
Childcare in the immediate vicinity
" "Deutsche Werkstätten supported me from the very beginning in my wish for a longer family break."