Starting Signal for Deutsche Werkstätten Ohorn
On 7 May 2019, the foundation stone for the new Deutsche Werkstätten Ohorn GmbH building was laid in Großröhrsdorf. The company has been a member of the Deutsche Werkstätten Group since 2008 and fulfils very demanding, 'smaller' orders in the interior outfitting sector. The new production hall is the logical response to the Ohorn subsidiary's positive business development. The future has also been taken into consideration: there is enough space on site to erect further buildings for Deutsche Werkstätten if required.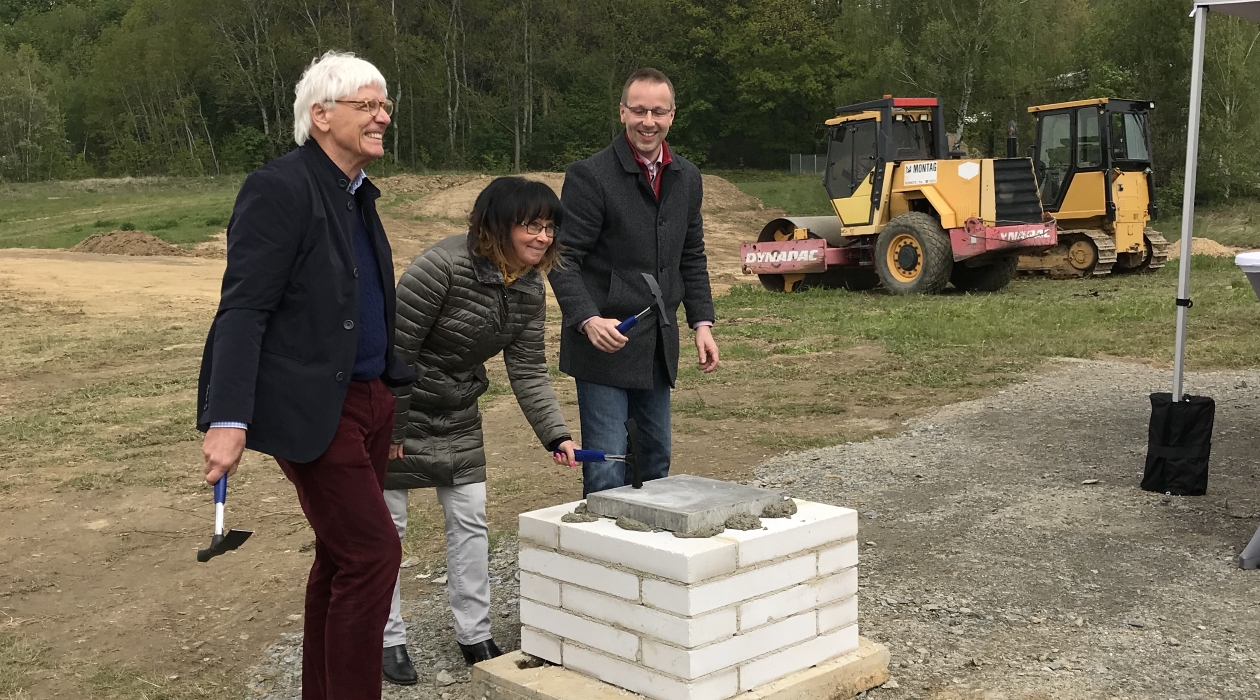 For the new production facilities with office space, a competition for the best architectural design took place. The winning entry came from our own company. The building's plan is in clear colours and shapes. It fits in unobtrusively and naturally with its surroundings. The façade consists of wooden and metal slats alternating. The corporate colour chrome yellow sets accents. The wide distance between supports offers great freedom inside and outside - visually and functionally.
The company is looking forward to the worthy brother of the Hellerau company building and even speaks of a certain family resemblance.