Exciting short film about the Deutsche Werkstätten
A unique German carpentry training, a special approach to employees, a far-reaching history, a sense of art and culture – all this (and more) makes up the Deutsche Werkstätten, which has been captured in a new short film. This was created on behalf of the Saxon State Ministry of Economics, Labour and Transportation and has just been published on the online portal "A home for skilled workers".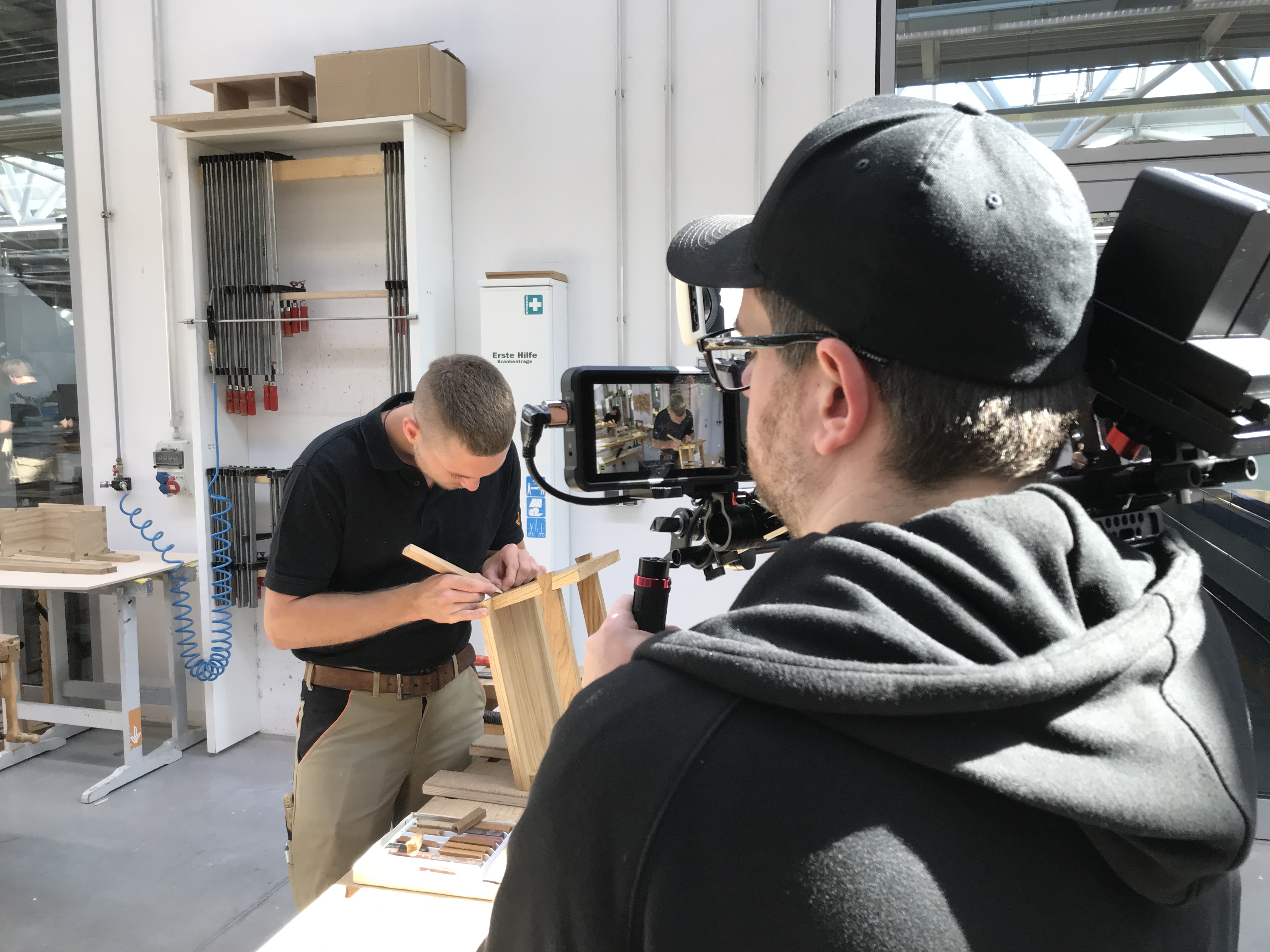 Operations manager Michael Dupke and D&B representative Jens Kulzinski report on their professional paths, which began in 1991 with their carpenter's training, which they have pursued with determination to lead positions in the company.
Both know the importance of training and further education in the company and what new ideas for the future can arise from it. The film, produced by the Dresden Agency "ressourcenmangel" and the Chemnitz production company Red Tower Productions, can be viewed on the online portal "A HOME FOR SKILLED WORKERS" or directly on YOUTUBE.COM