KONSTRUIEREN (DESIGN) - Lecture on 13.11.2019
For some years now we have been accompanying the lecture series BAU KUNST (BUILDING ART) und SPANNWEITEN (SPAN), which are jointly organised by the TU Dresden, the HfBK Dresden (Academy of Fine Arts Dresden) and the Saxon Academy of Arts. In 2019/2020, the focus is on the topic of 'Design'. Here you find a reference to the first event of the cycle.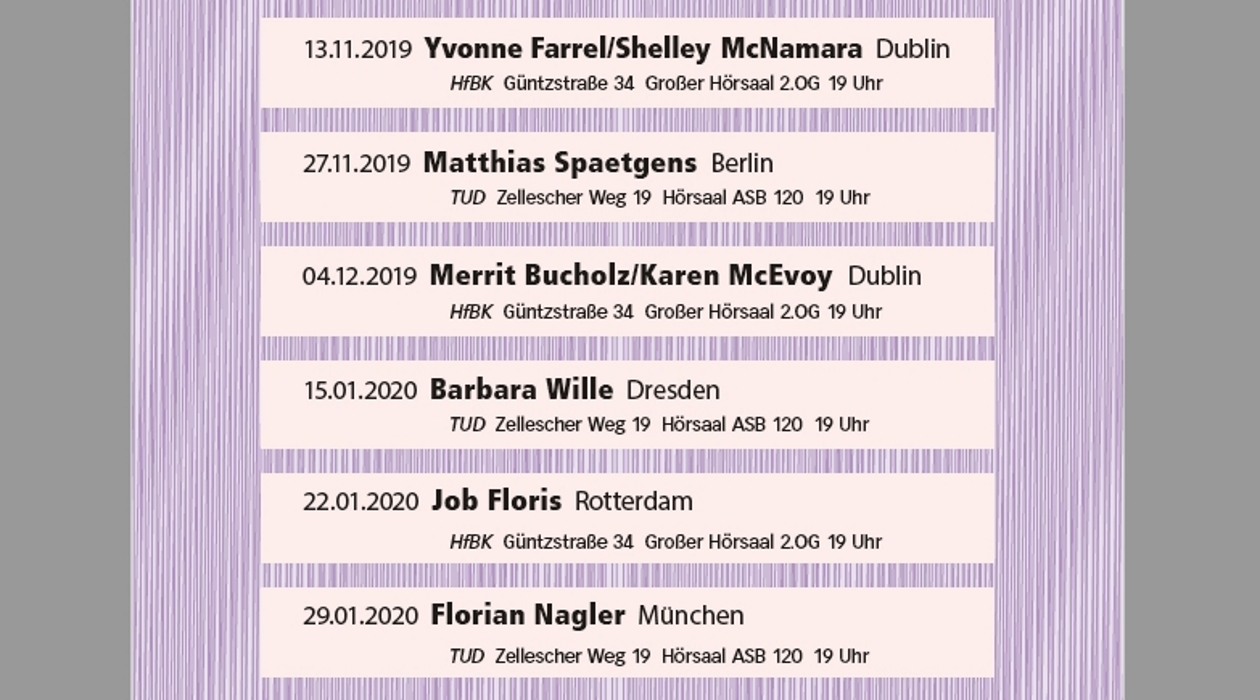 WEDNESDAY, 13 November 2019 - 7pm
Academy of Fine Arts Dresden, Güntzstraße 34, Great Lecture Hall, 2nd Floor
GERARD CARTY
Introduction and Moderation: Prof. Thomas Müller, TU Dresden
Grafton Architects office was found in 1978, naming after Grafton Street in Dublin. The space as a democratic place that can be freely designed for unforeseen uses is a core idea in the work of Grafton Architects, who have made a name for themselves with university and educational buildings, among other things. In 2018 Grafton Architects curated the Venice Biennale under the motto 'Freespace'. In October 2019, the Royal Institute of British Architects announced that it would be awarding the RIBA Gold Medal, the highest British award for architecture, to the Dublin-based architecture firm in 2020.
(Information material from the organisers)