How Karl Schmidt created better working conditions
Fewer hours per week, better pay
In 1909, when Karl Schmidt began building his first factory at today's headquarters in Hellerau near Dresden, he not only had efficient production in mind, but also the welfare of the workers at Deutsche Werkstätten. The workplaces were exceedingly well lit, and there were woodchip and dust extraction systems. Quite unusual for the time, Schmidt also had social rooms installed. In this way he anticipated developments of the later 20th century.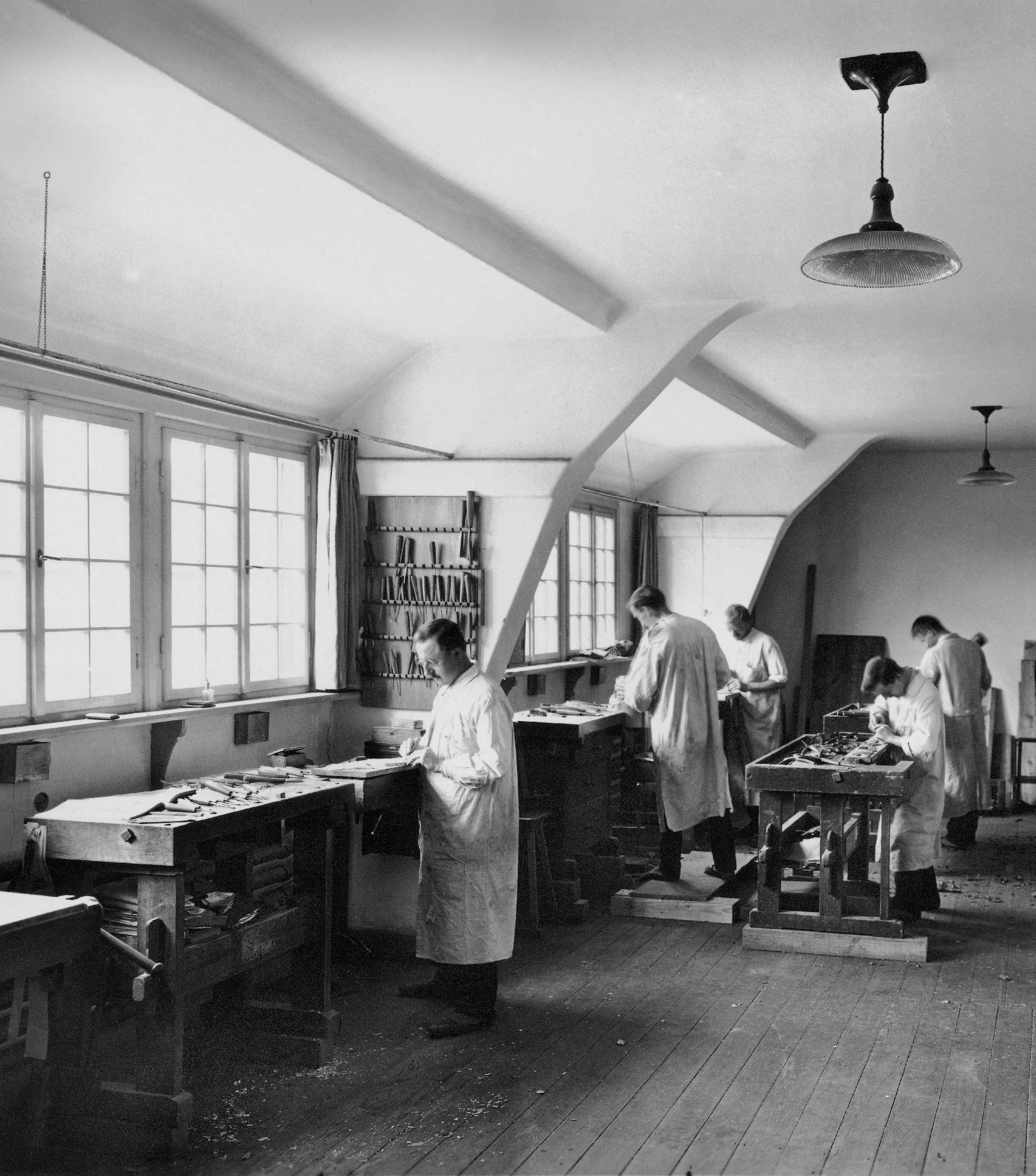 The famous architect Henry van de Velde described the working atmosphere at Deutsche Werkstätten in 1902 with the words: "A frank tone prevails in the Dresden workshops; the relations between supervisor and workers are the best imaginable." An exciting and above all comprehensible statement. For Schmidt was also very modern in other respects and fundamentally reformed the world of work. Shortly after 1900, the craftsmen in the company only worked some 54 hours per week, and as early as 1915 only 52 hours. This was far below the average for comparable companies.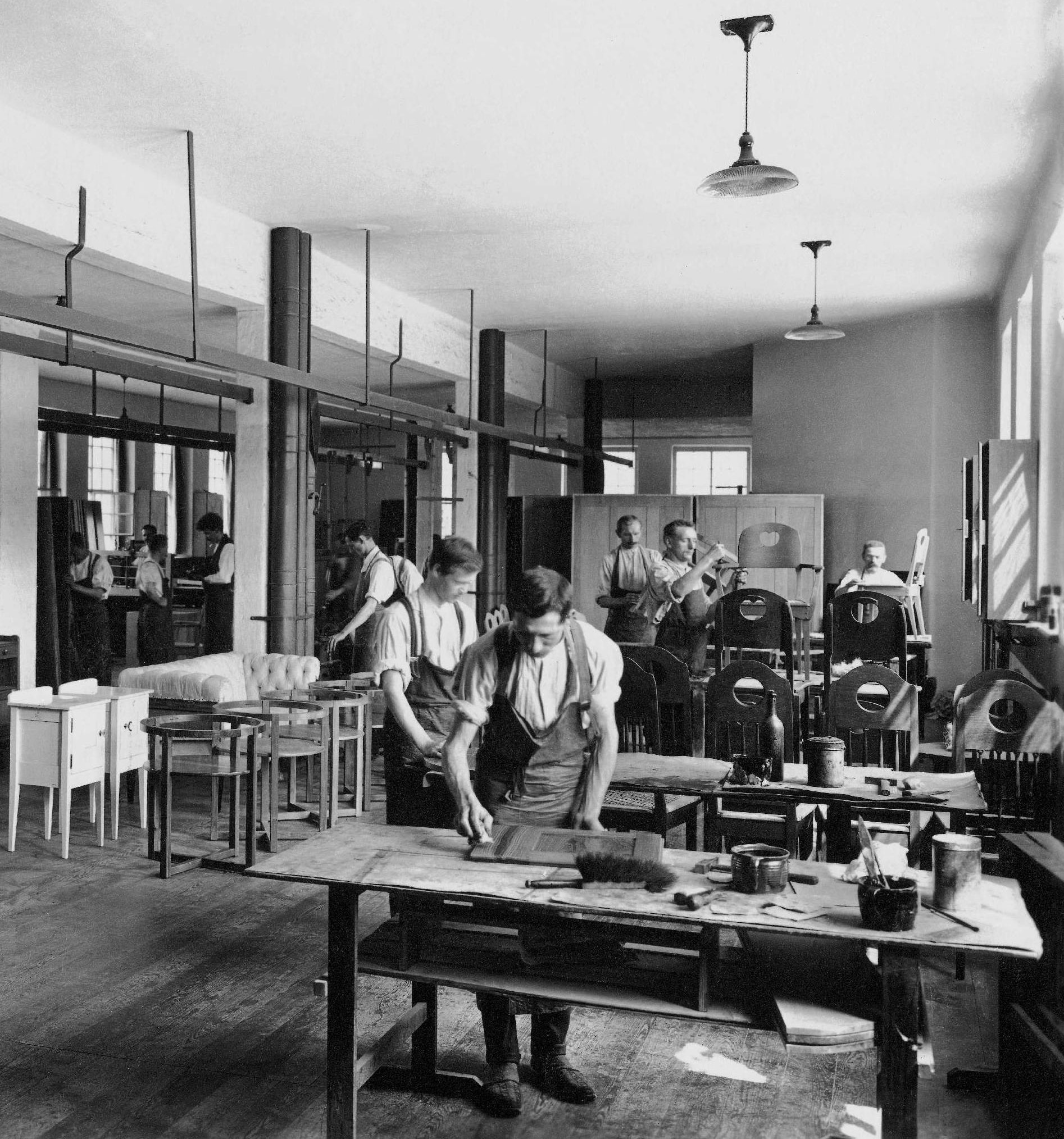 Wages, in turn, were considerably above the collectively agreed limit and differed according to qualifications. Around 1910 there were 8 days of company holidays, which was quite rare at that time. Almost all workers were unionised - but the company did not put any obstacles in their way.
Even as a public limited company (1913 onwards), Deutsche Werkstätten remained close to its employees. For example, the families of those colleagues who were called up for war were financially supported. Throughout his life, Karl Schmidt worked to treat the employees of the company with respect. He seems never to have forgotten his own history as an ordinary worker.