A Rooster and a Dachshund on a Journey
Toys by Deutsche Werkstätten
When our company founder Karl Schmidt curiously visited the Art Education Day in Dresden in 1901, it immediately sparked his imagination. The idea of producing robust and "playable" toys that also stimulated children's creativity excited him. He immediately set about establishing his own toy production.
Copyright Photo Goose: Deutsche Werkstätten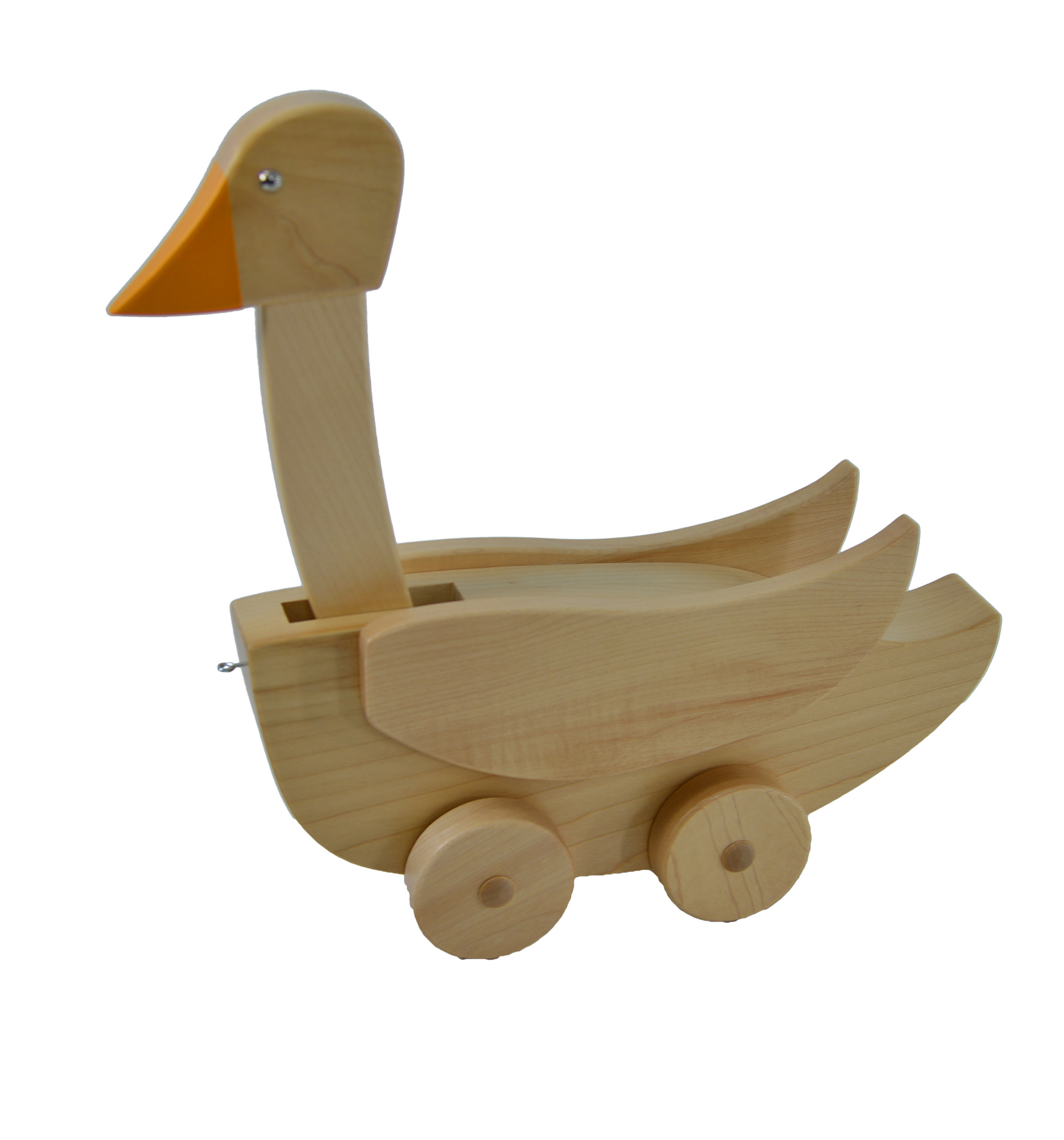 From 1902, the newly developed reform toys were put on the market. They were manufactured in Schmidt's place of birth, Zschopau. The toys have become rare; even the most robust product cannot withstand over 100 years of use. We are, therefore, all the more pleased that the Pillnitz Museum of Decorative Arts has now been able to acquire a rooster from the Schmidt Art Auction House in Dresden, which was manufactured around 1907. The designer of the pull-along animal was August Geigenberger. This adds another facet to the Deutsche Werkstätten collection. The show depot can be visited again in Pillnitz from May on, after the winter break.
Copyright Photo: Kunstauktionshaus Schmidt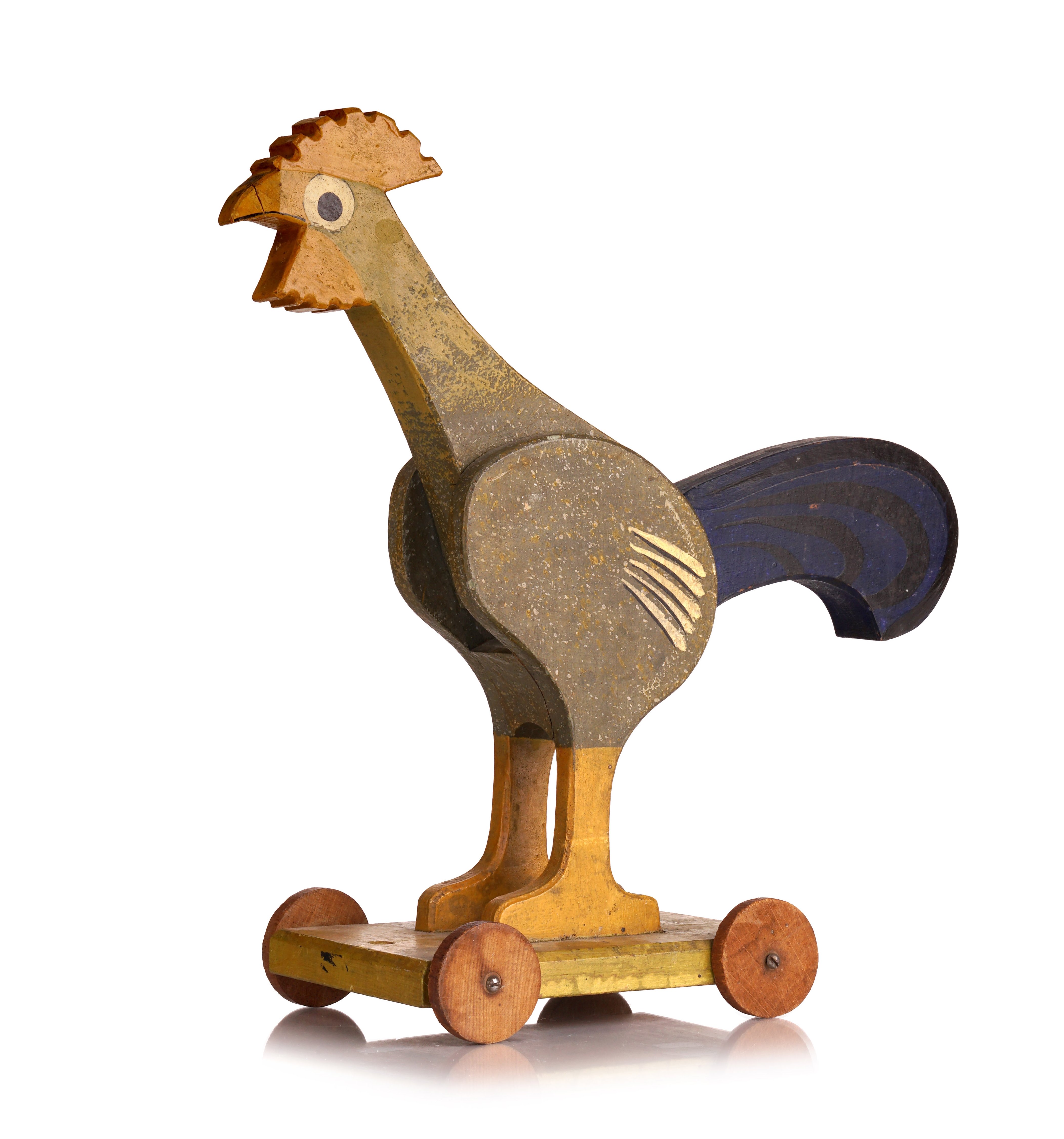 The quality of the historical toys convinced us several years ago that they deserved a 1:1 remake. The illustrious circle of animals also includes a wooden dachshund. The little dog is going on a journey in March and will be on holiday at the Baltic Sea from 2 April to 27 August 2023. There it will be on display as part of the exhibition of pieces acquired by Ernst Sauermann, the Director of the Flensburg Museum from 1904-1920. At that time, Sauermann showed the piece from the our company's production in one of his exhibitions on contemporary modernism. The original no longer exists, but the new edition will show visitors the beauty and practicality of the old reform toys.
Copyright Foto: Deutsche Werkstätten