Successful Exchange of Apprentices
This week, a four-week apprentice exchange with our Austrian partner company F/List came to an end. Two of our third-year apprentice cabinetmakers have been working at the F/List headquarters in Thomasberg. There Constantin Berninger and Oscar Meyer were employed both in yacht outfitting and in the interior fit-out of residences. Their verdict is thoroughly positive.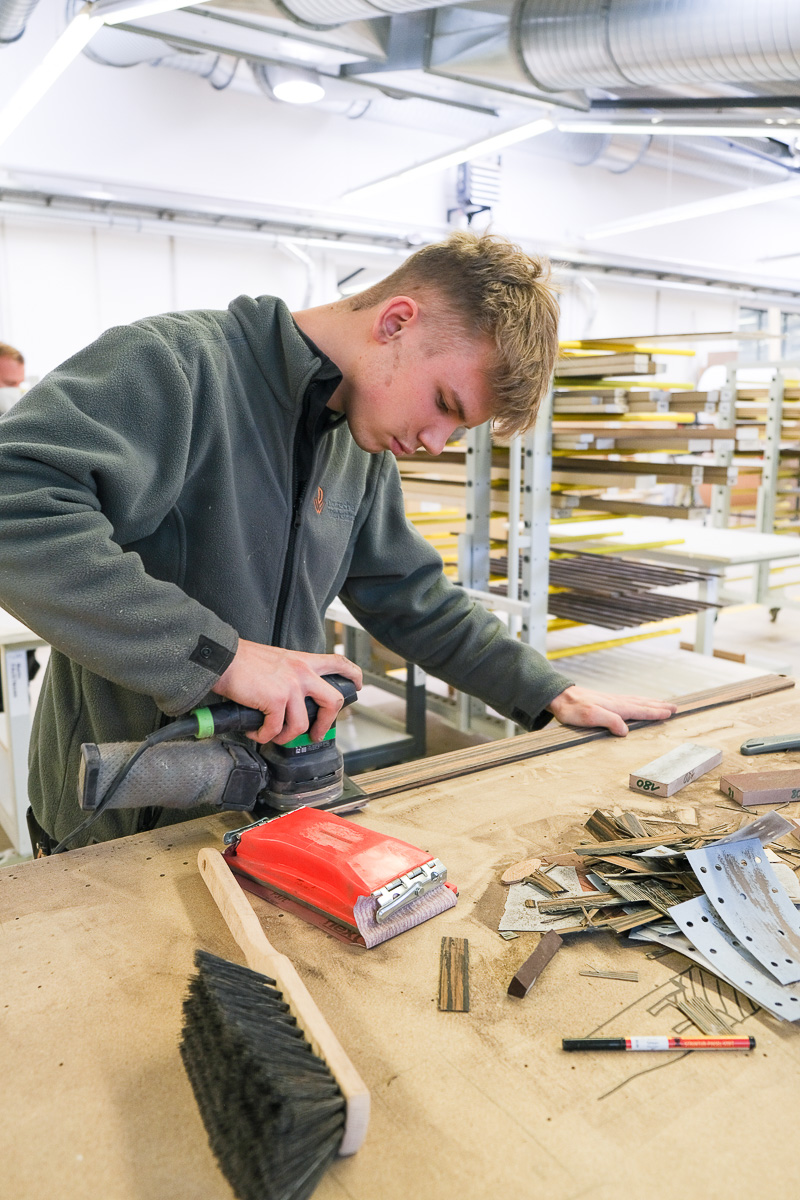 "We got a good insight into the projects, got to know different machines and as well as working methods. And we were very warmly welcomed," says apprentice Constantin Berninger. In addition, our apprentices got an insight into aircraft outfitting, a field in which F/List is also active. 
At the same time, Matthias Eidler and Julian Schwarz, two apprentices from the Austrian company, were guests at Deutsche Werkstätten. Since their in-house training does not include any installation experience, they spent about three weeks at a shipyard in northern Germany during the exchange. They were allowed to install corridor and cabin elements for one of our yacht projects.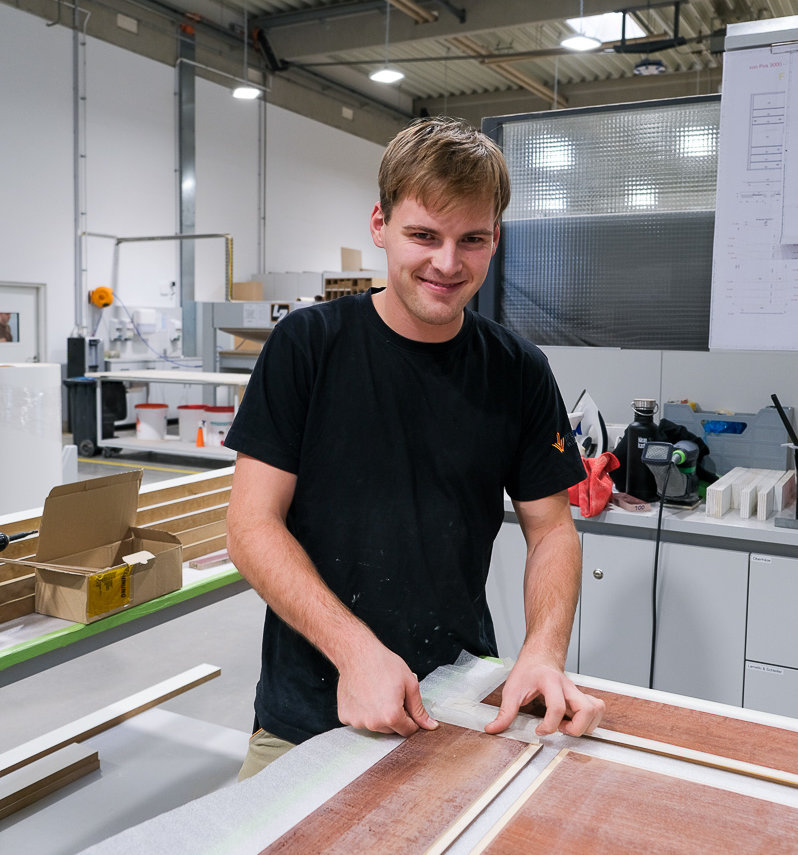 "It was very exciting for us to see how these elements are installed because we don't normally have the opportunity to do that. Of course, this will also help us when we return to our company and with the new knowledge, we will be able to produce the components in an even more effective way," enthused 18-year-old Julian Schwarz. In the end, all four apprentices were very happy that the exchange could take place despite the Corona pandemic.
For many years F/List and Deutsche Werkstätten have enjoyed a close partnership; it thrives on regular visits and the exchange of expertise - and continues to grow.