A Visible Sign
Margarete Junge, a pioneer of German reform art and a great teacher, died in Hellerau in 1966. She had been released from her professorship in 1934 and then lived in seclusion in one of the terrace houses along 'Am grünen Zipfel'. Before that there had been years of publicly effective productivity and creativity.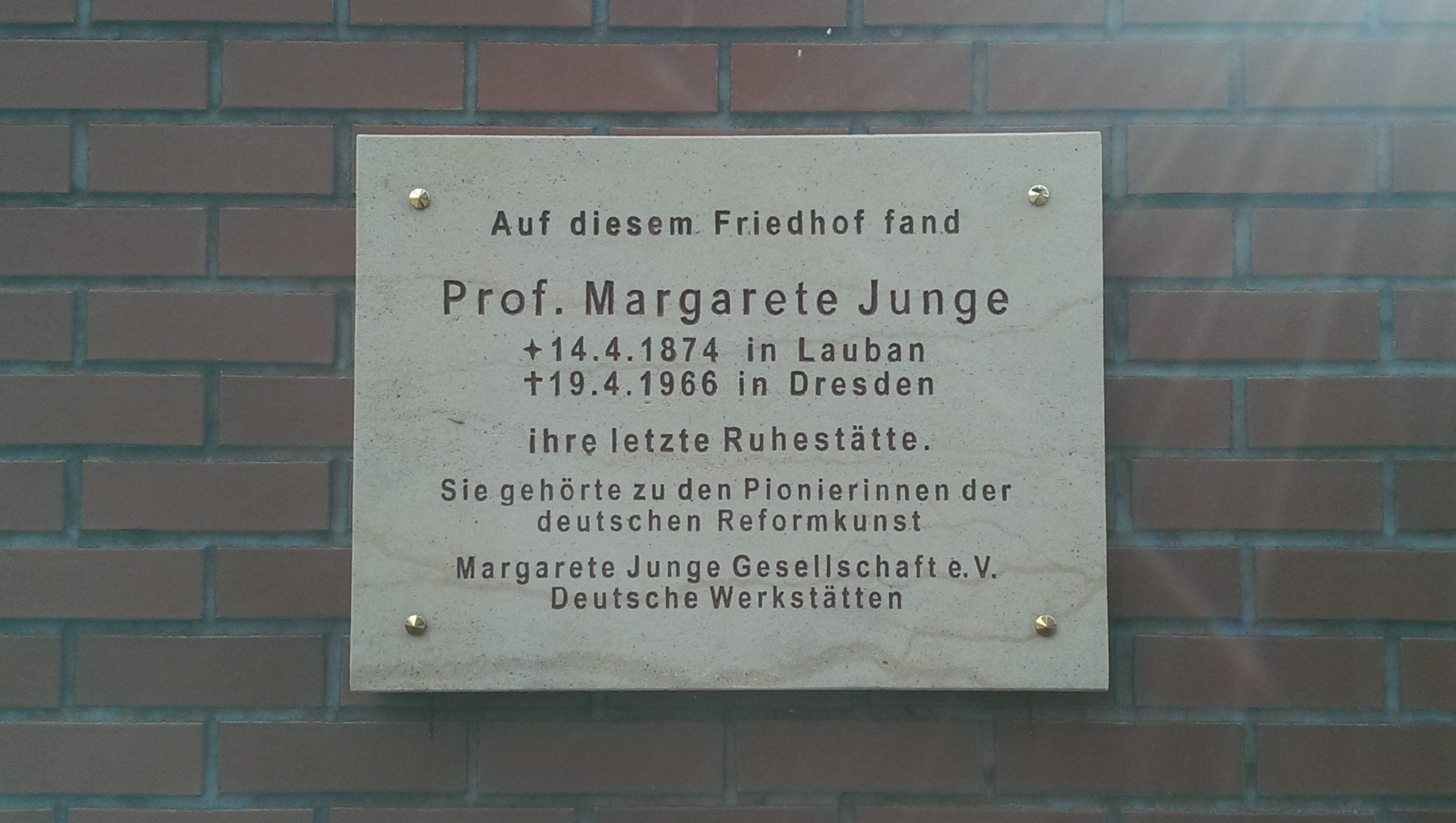 From 1901 she worked for the Deutsche Werkstätten. She was one of an astonishing number of women who our company founder Karl Schmidt appreciated and supported as designers. This topic is one of the largely unknown chapters in our history and will be the subject of an exhibition at the Museum of Decorative Arts in Schloss Pillnitz from November 2018 under the title 'Wider die Unsichtbarkeit' (Against Invisibility).
The unveiling of a memorial plaque for Margarete Junge at the old cemetery of the parish of Klotzsche in Hellerau is, as a start, a silent appeal to remember this extraordinary artist. Many thanks to the Margarete-Junge-Gesellschaft e.V. as initiator of the award and for the support of the parish of Klotzsche.