Deutsche Werkstätten creates "The Round Table"
The promotion of art and culture is very important to Deutsche Werkstätten. In this spirit, the company has been cooperating with the Dresden State Art Collections (SKD) for many years. For their current exhibition "German Design 1949 - 1989. Two Countries, One History", Deutsche Werkstätten have conceived and fabricated a unique piece of furniture. The "Round Table" captivates with its unusual design.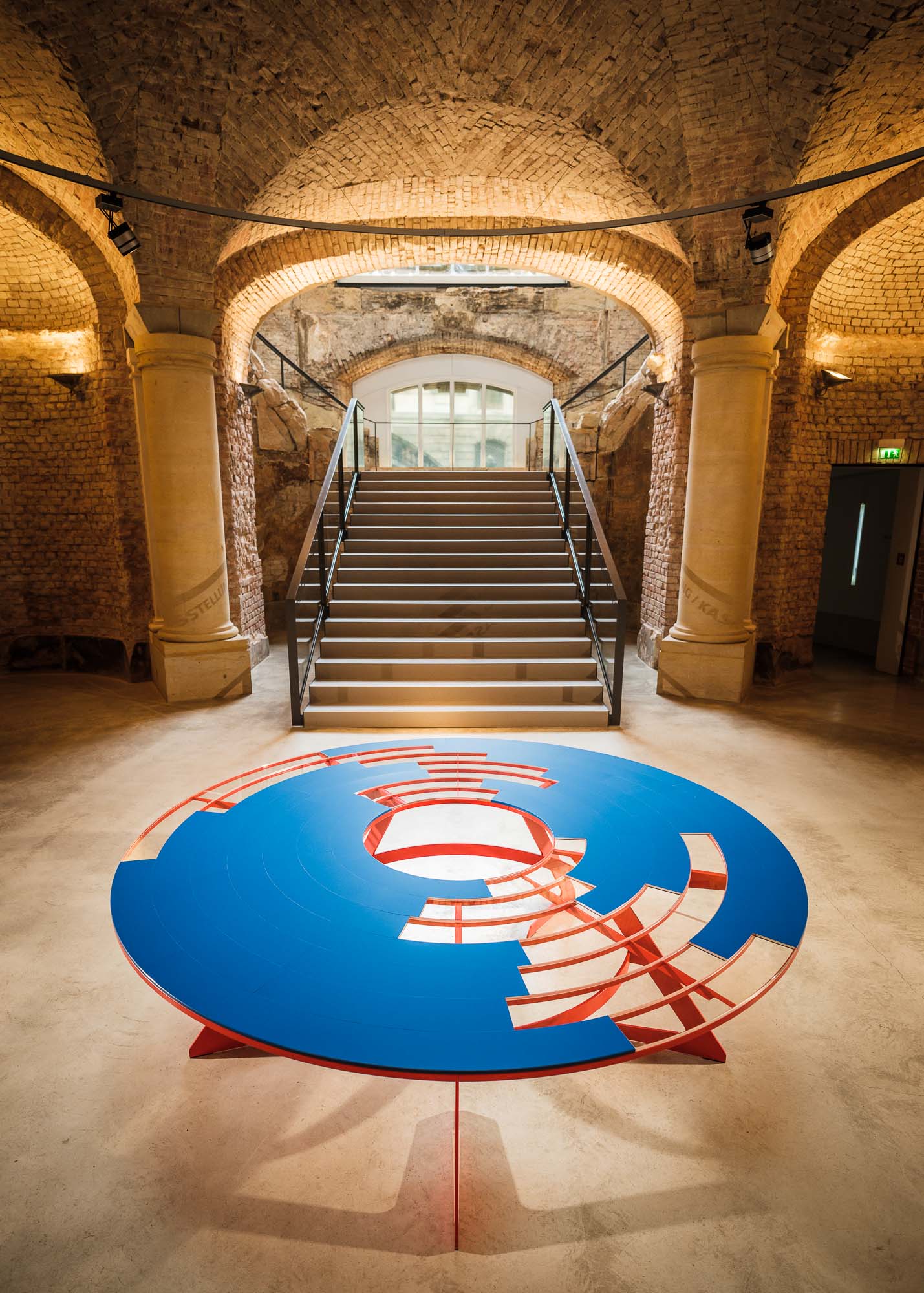 Designer Gabriel Bensch has created a table not with a solid top but one consisting of various ring elements. These can be assembled in different positions. As there was in the East-West design history, there are gaps and ruptures, but also connections and overlaps. The strong red and blue tones pick up on the colours of the exhibition catalogue.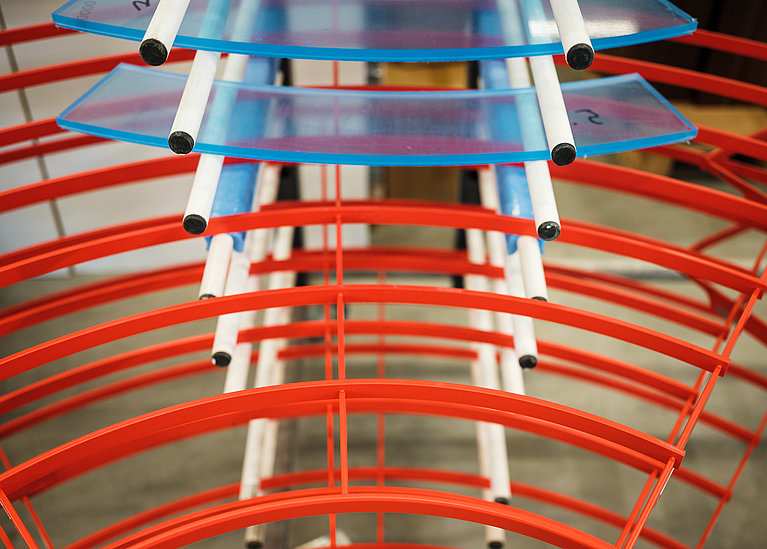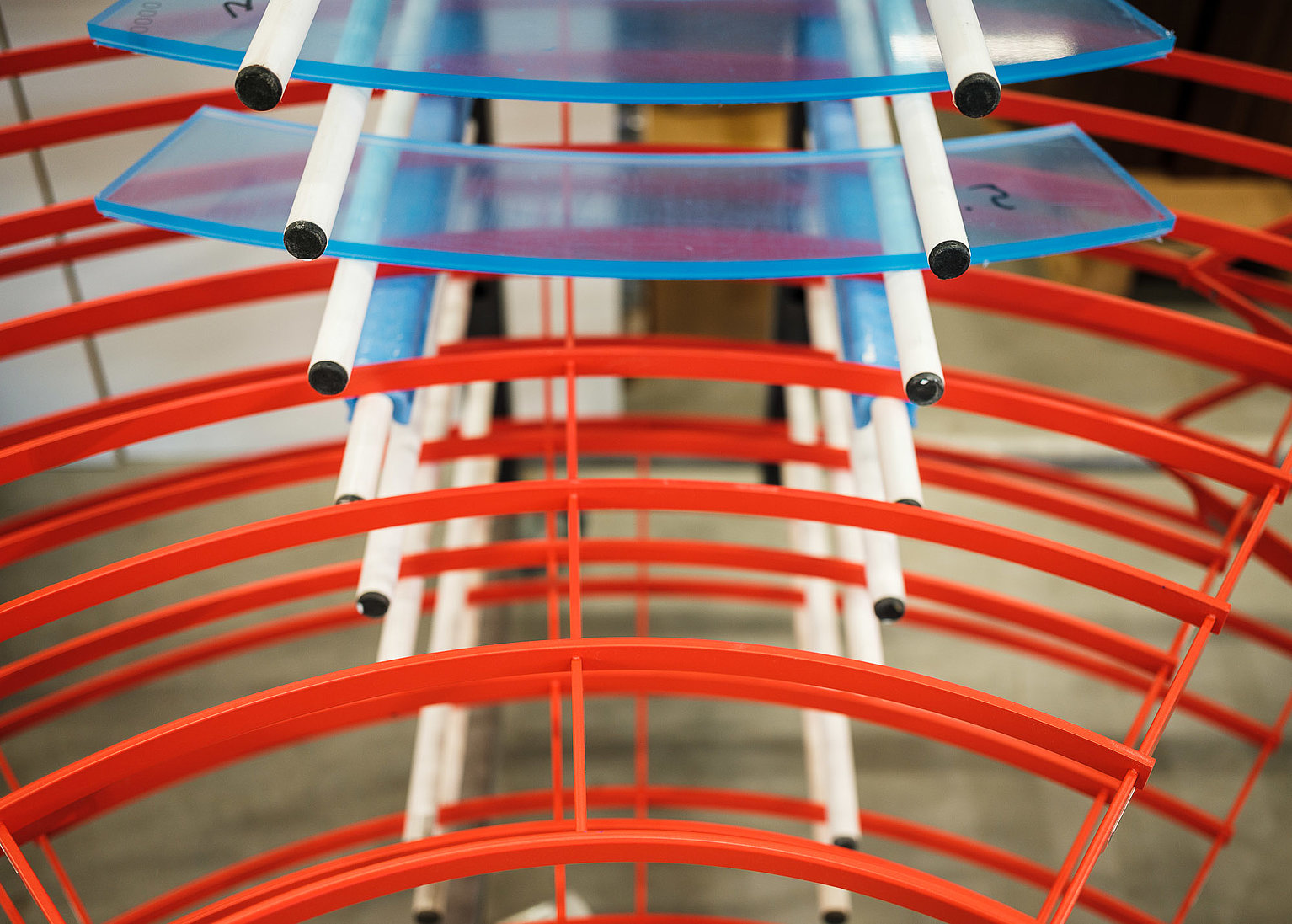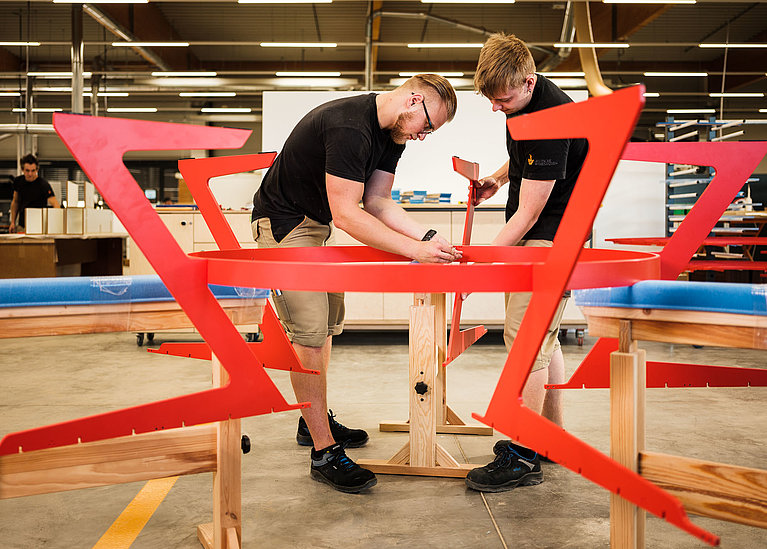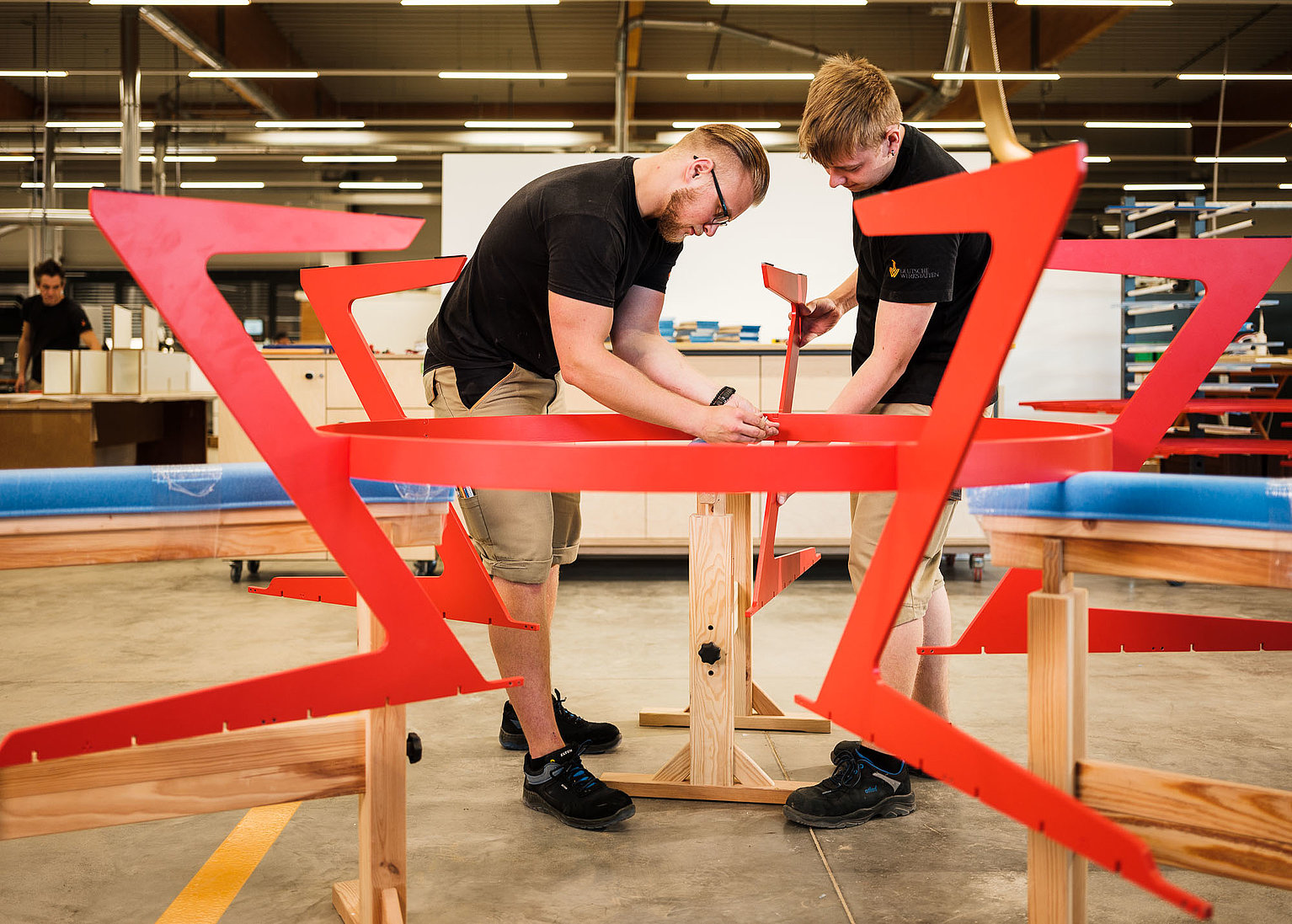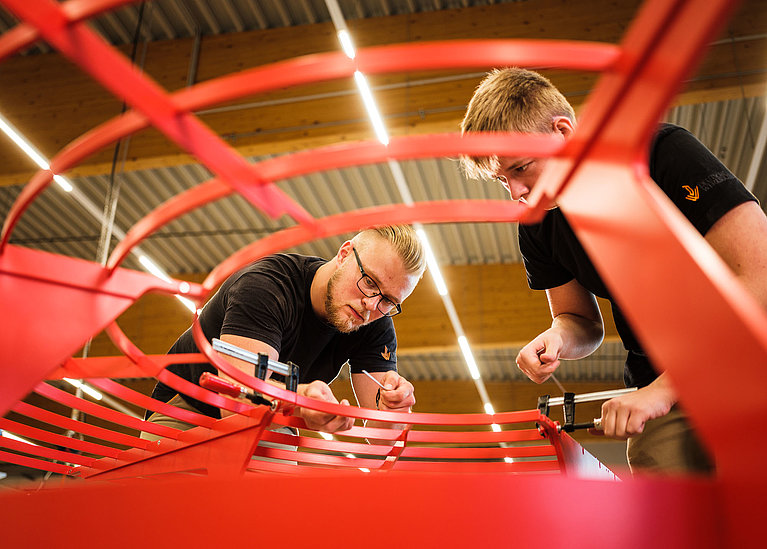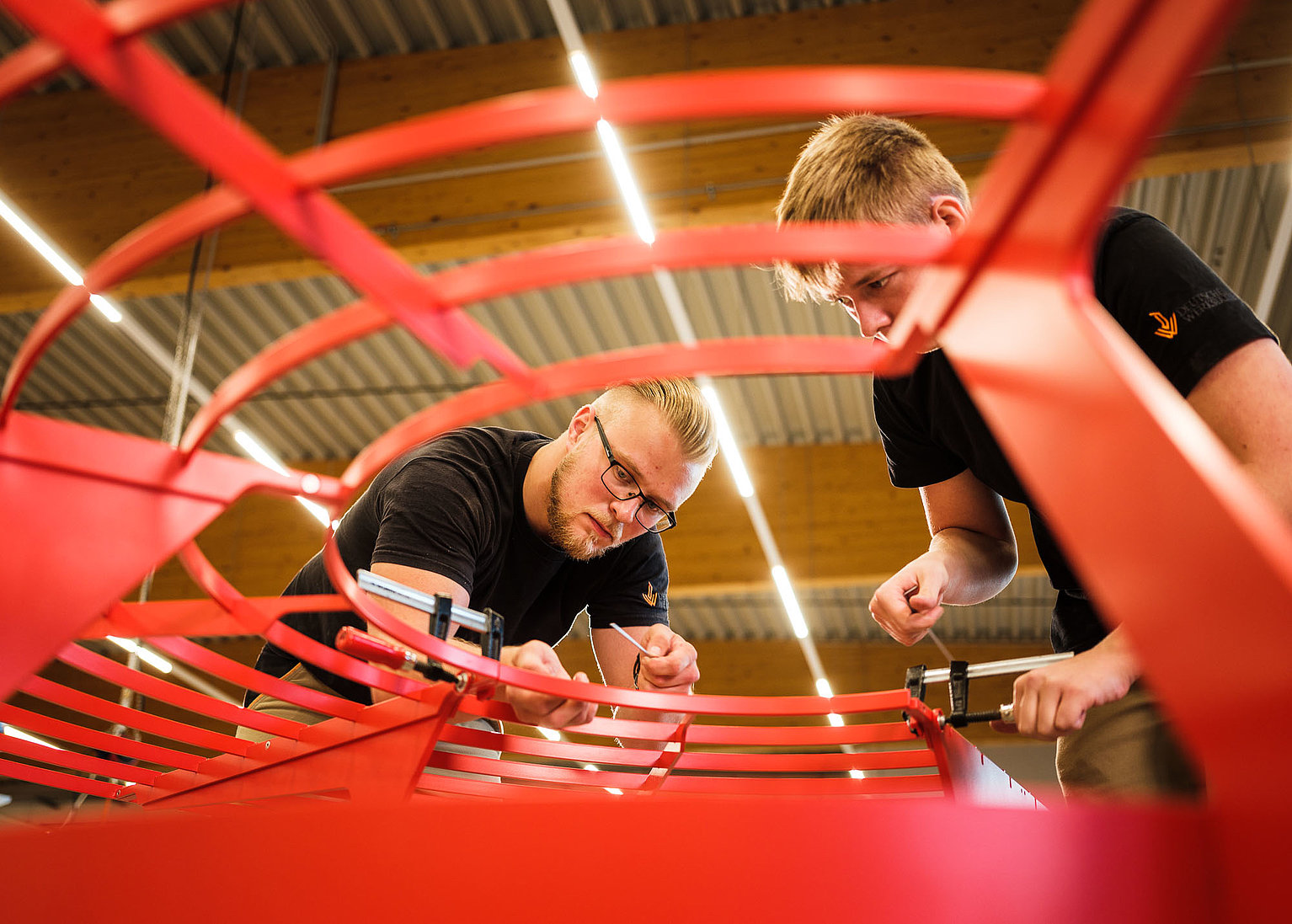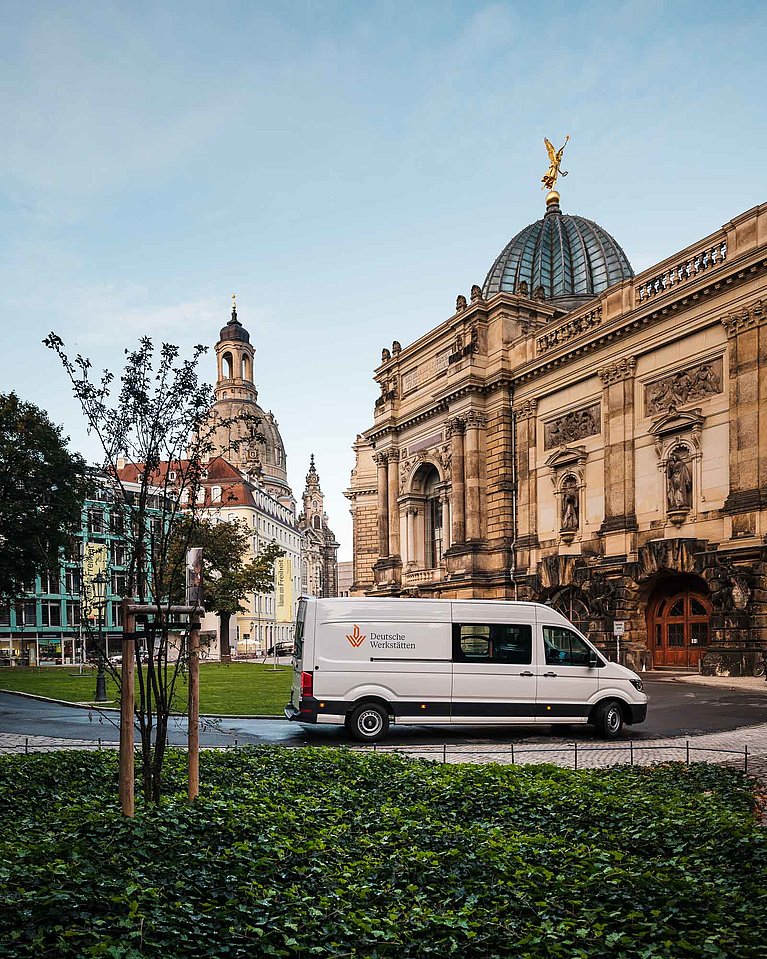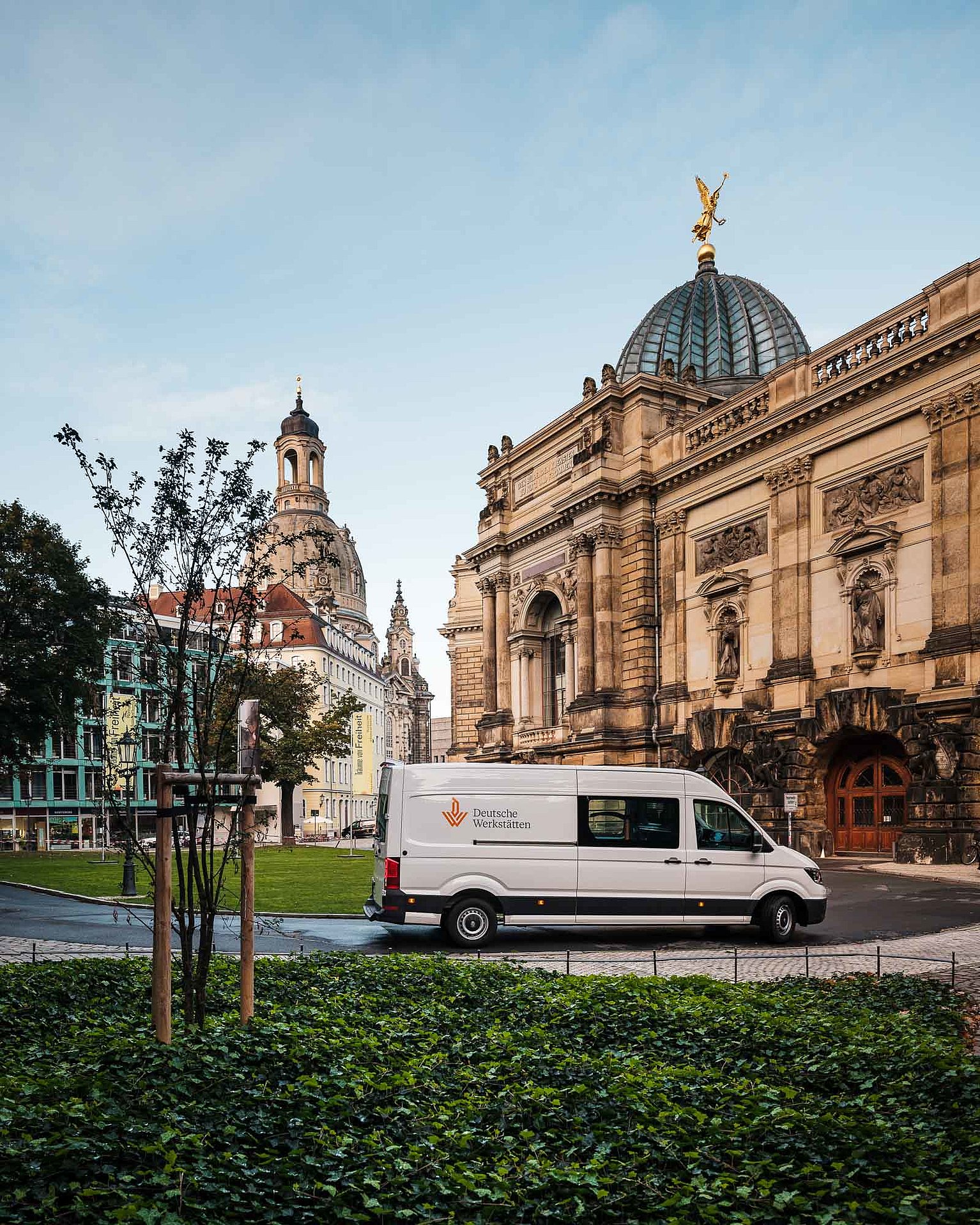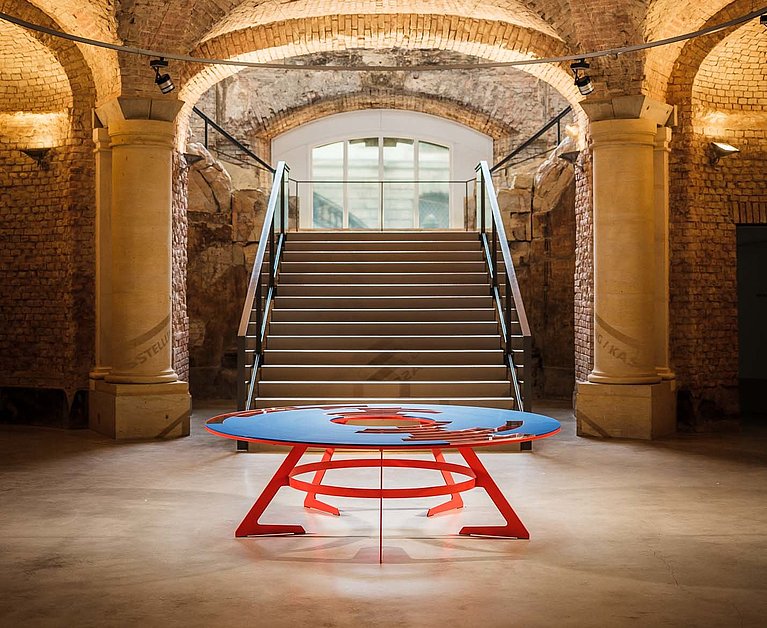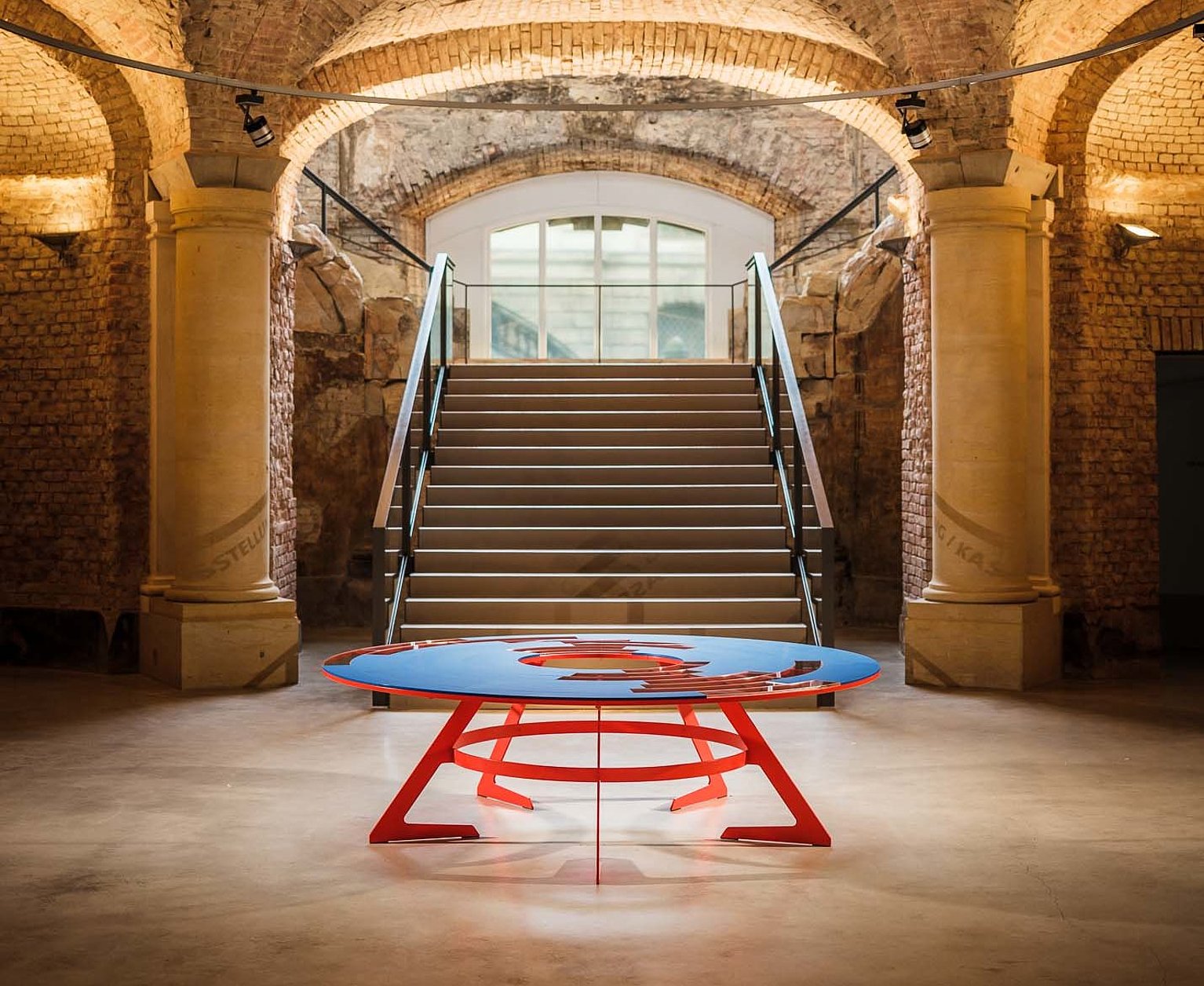 The round table will be used for the first time this Saturday, 16 October, at the talk "Continuities and Ruptures. Approaches of German Design Education". The event can be experienced live on site or subsequently via recordings of the event available online. The participation of Deutsche Werkstätten in the series of talks and exhibition is a further milestone in the cooperation with the Staatliche Kunstsammlungen.
The Museum of Decorative Arts in Pillnitz, which belongs to the SKD, houses the world's largest reference collection of historical furniture by Deutsche Werkstätten. Some pieces of which are also on display in the German Design exhibition: Among them are well-known design classics such as the sideboard from the 602 range by Franz Ehrlich or the innovative Menzel chair. The cooperation between the State Art Collection and Deutsche Werkstätten is to be intensified in the coming years. More projects are planned, in particular, involving the seven or eight apprentices that the company takes on in Hellerau each year. In addition, the contents and design of the showrooms at the Museum of Decorative Arts, where an important part of the historical furniture is exhibited, will be jointly refurbished.