Deutsche Werkstätten on Fair Karrierestart
Messeauftritt
A passion for wood and craftsmanship and an interest in working with all sorts of different materials are the best prerequisites for becoming a joiner/cabinetmaker trainee at Deutsche Werkstätten. Every year we award about six apprenticeship places to young people who are particularly talented in the craft, both men and women. We are still accepting applications for the training year beginning in September.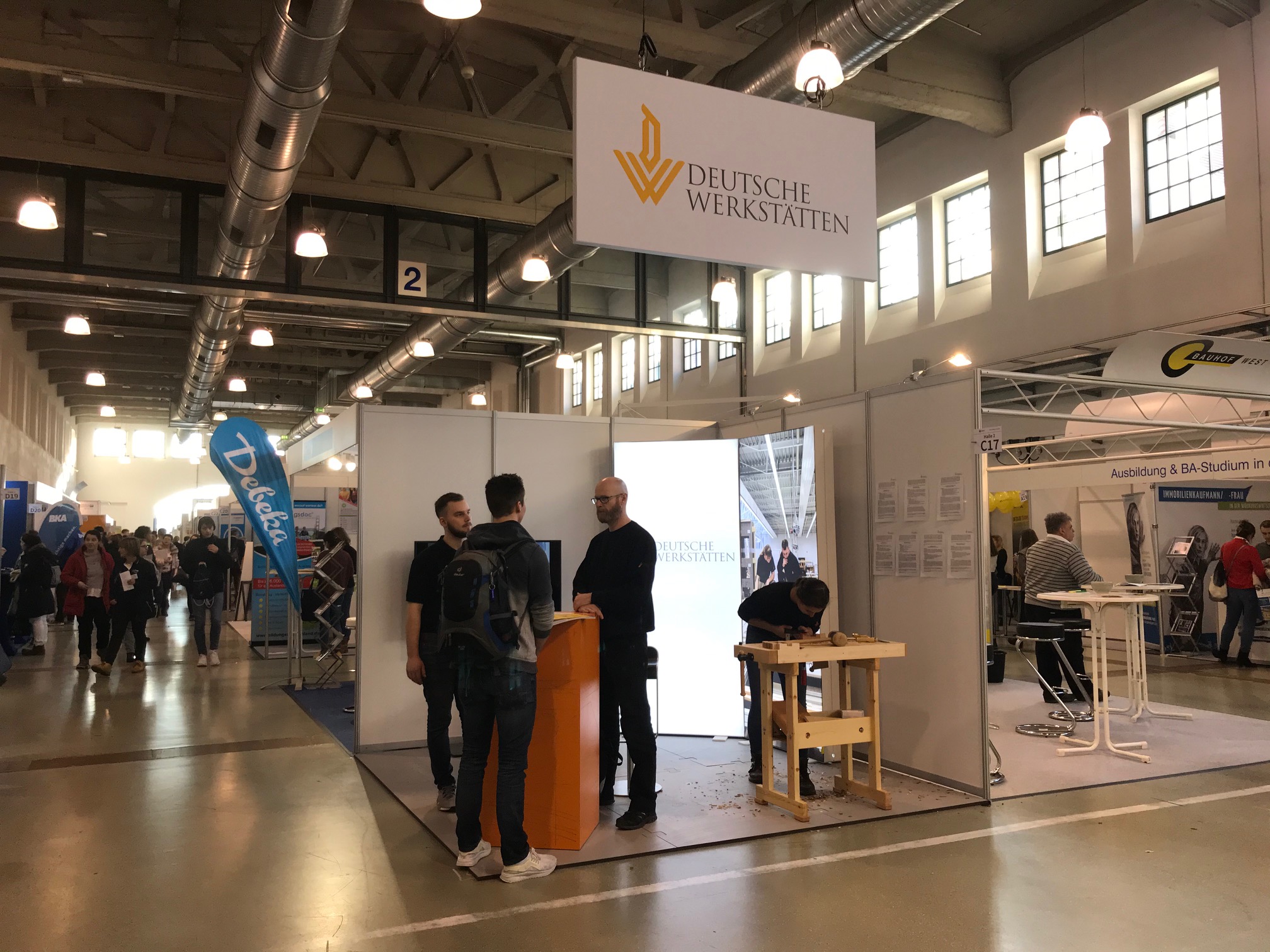 Anyone who would like to find out more about our traditional company, our international projects and the content of our training courses can visit us this weekend at the Career Start trade fair at the Dresden Exhibition Centre 'Messe Dresden'. Some of our current trainees will report on their everyday life in our in-house training workshop and show what they have already learnt at the workbench. There will also be plenty of information about other, very individual career paths at Deutsche Werkstätten.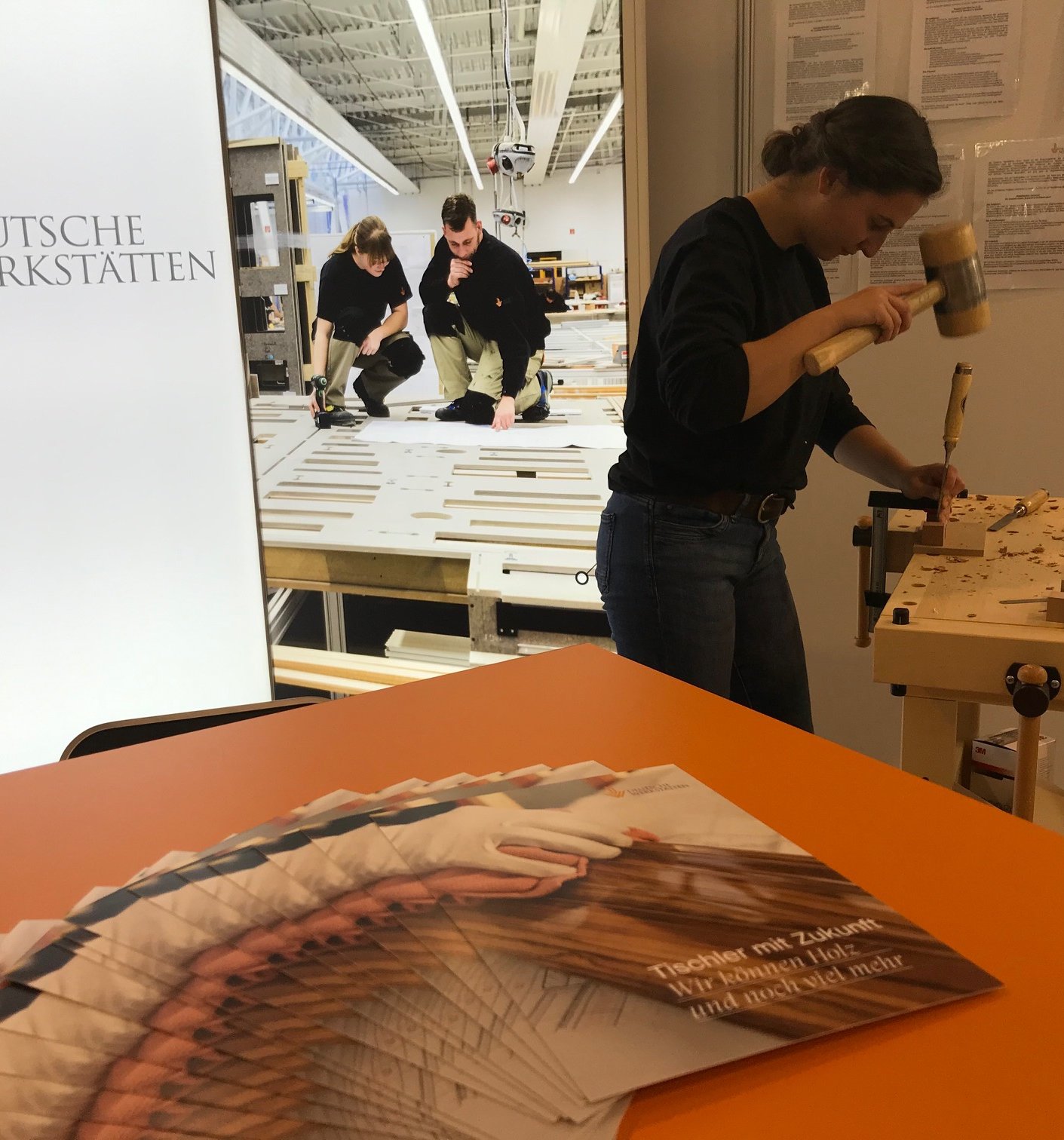 Denn eins hat die Geschichte schon gezeigt: Wer bei uns seine Ausbildung macht, kann später sogar Geschäftsführer oder Betriebsleiter werden. Und, wir suchen nicht nur Auszubildende, sondern auch Mitarbeiter, die schon Berufserfahrung gesammelt haben. Gesucht werden versierte Tischler, Mitarbeiter für die Oberflächenbearbeitung, Controller, Ingenieure, Architekten und Kollegen für den Einkauf sowie die Kalkulation. Die auf der Messe anwesenden Mitarbeiter können somit auch den Begleitern der Jugendlichen, die sich beruflich womöglich neuorientieren möchten, Auskunft geben.
Nähere Informationen gibt es an unserem Stand C17 in der Messehalle 2. Am Freitag sind wir von 9 bis 17 Uhr vor Ort, am Samstag und Sonntag jeweils von 10 bis 17 Uhr. Wir freuen uns auf euch.