A successful first vaccination campaign
On Saturday, Deutsch Werkstätten vaccinated its first 60 employees against the Corona virus. This was possible thanks to a cooperation with a medical couple from Oberlausitz, Stefanie and Christian Liebisch, as well as nurse Petra Gießler. The vaccine used was AstraZeneca, which has been approved for all age groups. To make this process go smoothly registration, a waiting area, a room for the consultations and one for the actual vaccination were set up on the company's premises for this very purpose.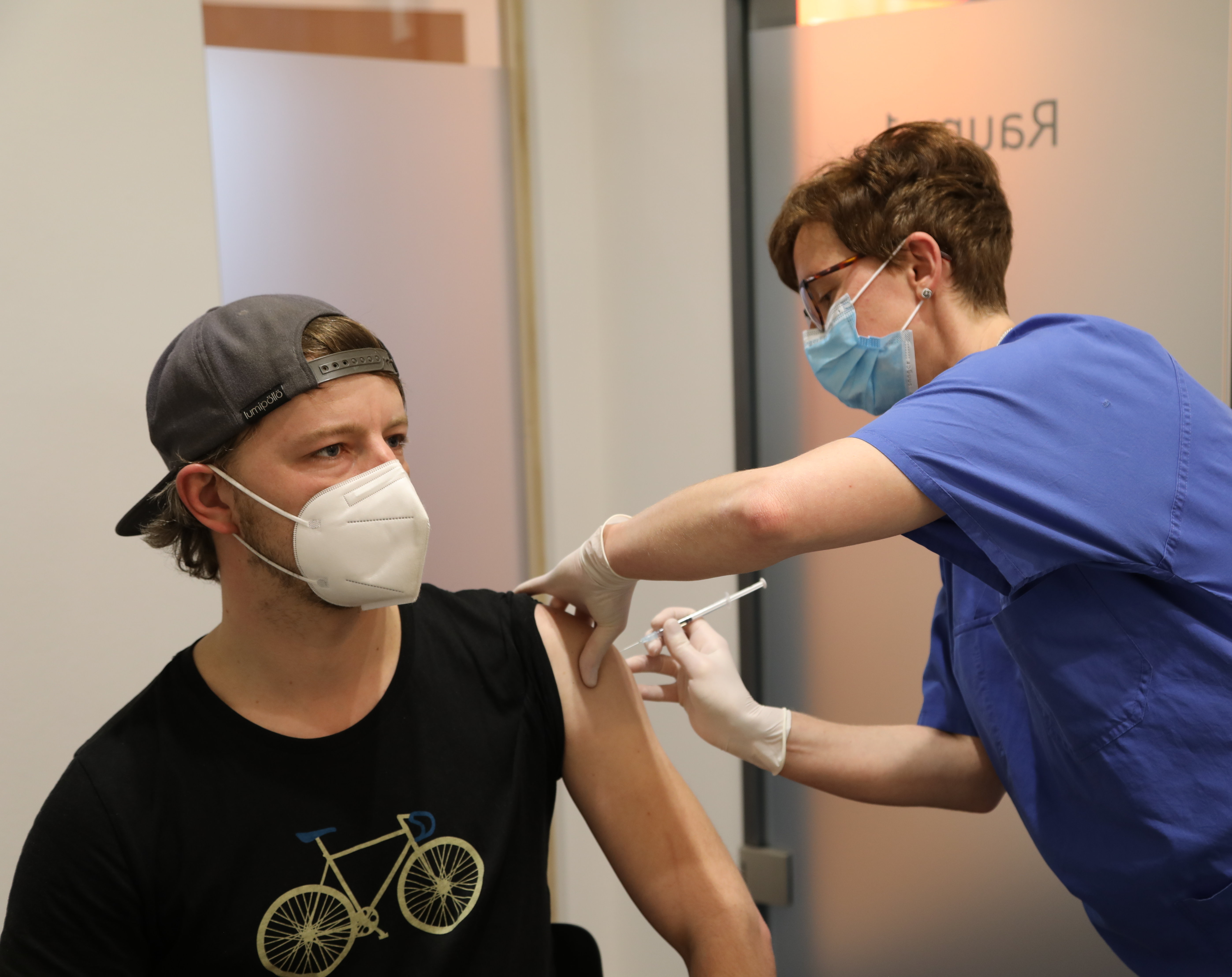 When Christian Liebisch was recently approached by Deutsche Werkstätten about a possible cooperation, he immediately agreed to collaborate. "I want this pandemic to come to an end and I hope that this way we will achieve immunity quickly," says the specialist in gynecology.
Within five hours, all 60 registered employees were successfully vaccinated. Two health-related cancellations freed up two time slots, which were readily filled at a short notice. Our employees received the vaccination campaign with great interest. So much so that three hours after announcing the date, all available appointments were taken.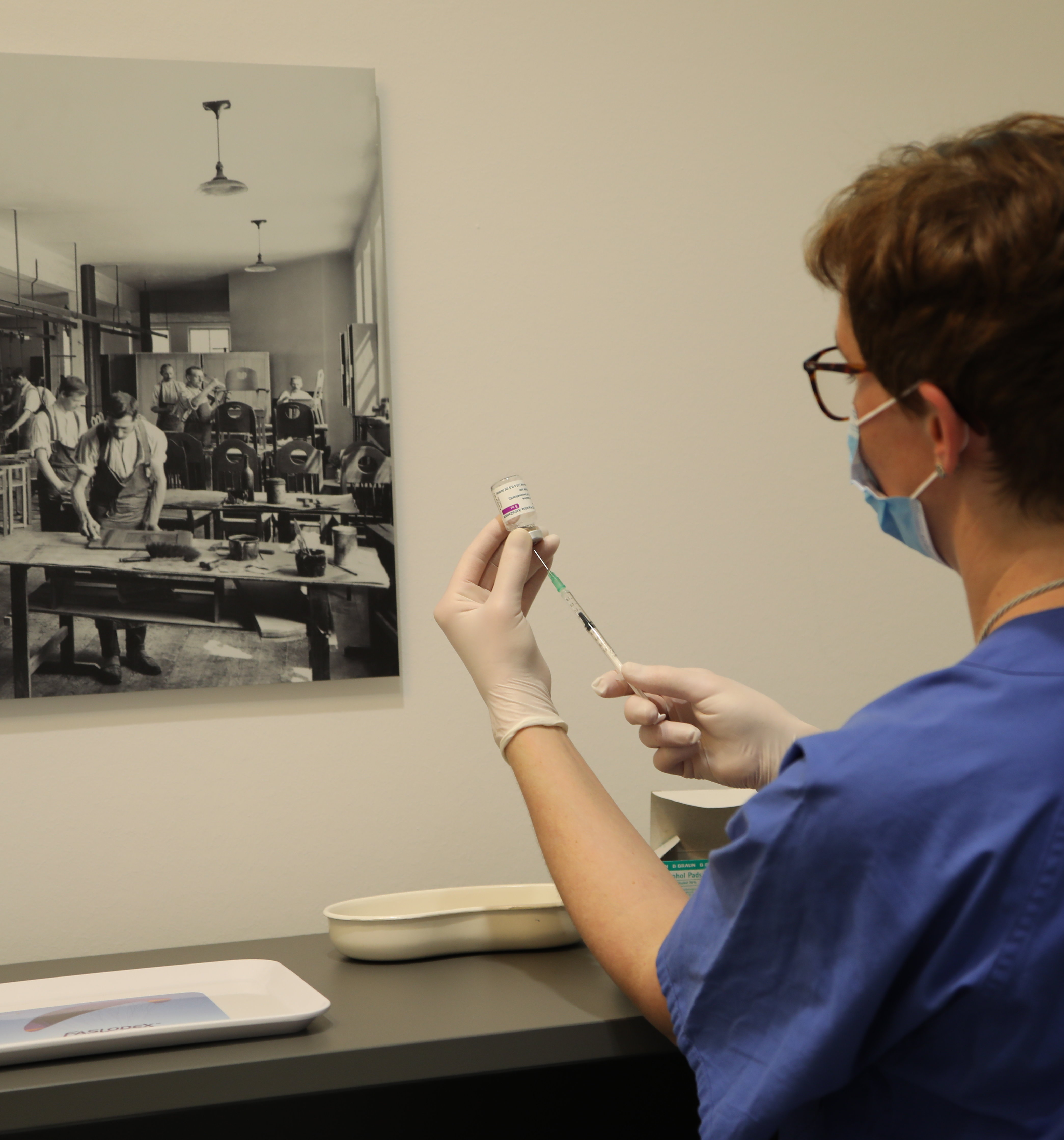 Deutsche Werkstätten takes the health of its employees very seriously, it is for this reason another appointment with 150 vaccinations is set to take place as early as next week. It is planned to widen the circle and offer vaccinations not only to employees, but to include their family members as well. We would like to thank Stefanie and Christian Liebisch as well as Petra Gießler for making this first appointment possible. Shortly, two more physicians will be joining the vaccination campaign.
Since the beginning of the pandemic, the company has taken the Corona crisis very seriously. Regular employee testing started early on and since the beginning of March, each employee has received two self-tests per week.