Trainees
Every year we train six to eight young people to become cabinetmakers. The three-year training programme enjoys an excellent reputation throughout Germany. In the first year of training, the apprentices learn the basics of the trade from their own master craftsman in the in-house training workshop. Later on, they acquire the knowledge and skills to operate the machines and are involved in the project work. Occasionally they can be deployed abroad in this time. Exchanges with other companies are also planned. Those who are interested in training with us should not only have a desire to work with wood but should also be open to other materials.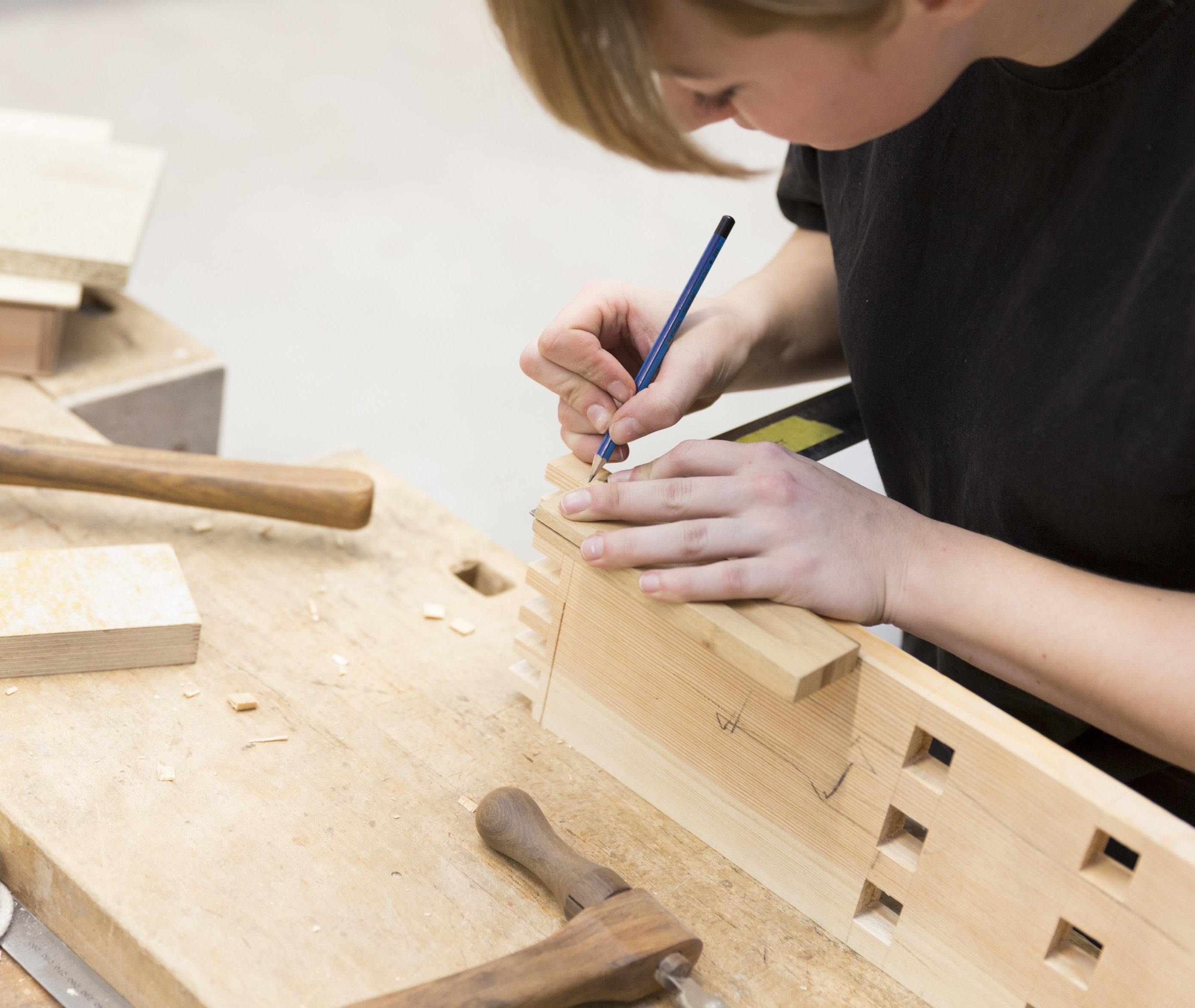 We also regularly train business management assistants and IT specialists for system integration.
Contact person in the company: Rita Gentges.